Care Blog
How To Pay For In-Home Care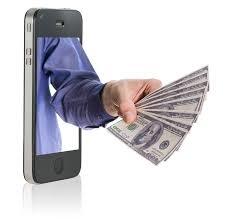 When individuals find they are in need of a little help in their home, they always ask how do they pay. At New Horizons In-Home care there are four ways a person could pay for the service. 1. Private pay. This means that the individual pays out of their own pocket. 2. Long-term care insurance. There are many different policies and companies who pay for in-home care. The guidelines are set by each company and the individual should check with their insurance agent before they need care to see exactly what the company covers. 3. Veterans. Veterans Administration will pay for in-home care if a person has served in the military during time of war. Again, there are certain guidelines and veterans should check with their local VA office to see if they qualify. 4. Medicaid. Medicaid pays for in-home care and is based on certain financial and needs criteria. You will need to check with your local Area Agency on Aging for further information. Each state is different. If you have more questions feel free to contact the New Horizons office in your area and ask for a Care Manager.
Call Us Today
---
Call us today to schedule a free in-home care assessment so we can help you understand how you or a loved one can have a safe and happy life at home.
Take the Quiz
---
Let us know what kind of help you might need, and we'll be back in touch to customize a plan for you.
Take the Quiz