Whether you're thinking about care for yourself or a loved one, the first step is the same: an in-person meeting with one of our nurse care managers to assess your needs and preferences. This meeting is a free consultation that allows us to learn about you, and for you to get to know all the ways we can care for you.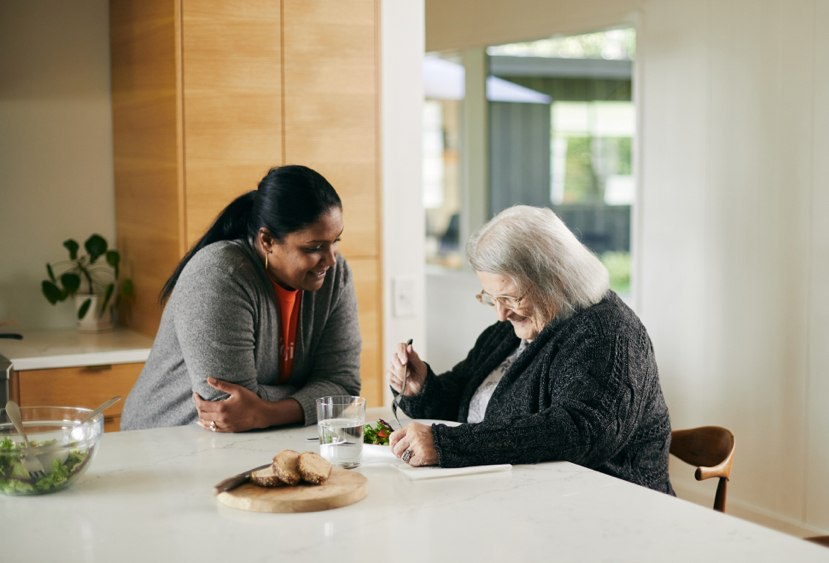 We make getting the care you deserve easy to navigate.
And we know you likely have a lot of questions: Can in-home care help? What does it entail? How much does it cost? How will I feel about bringing a stranger into my home, or my mother or father's home? How do I know whom to hire?
We understand the many feelings that come up when considering in-home care. Our nurse care managers are here to put you at ease and answer all of your questions. Every case is different, which is why we will put together a personal in-home care plan just for you.
In many cases, just a bit of help—even a few hours a week—can keep someone in their own home and more independent, with a richer, fuller, more enjoyable life. We'll work with you to find the right amount of care, the right balance, and the right caregiver.
Who does the assessment?
One of our nurse care managers. They are all experienced in working with clients and families who need in-home care and have a comprehensive view of what we offer and how we can help.

---
Where will we meet?
If we can meet at the home where the care would take place, that's great, but we can meet at our offices or another location if that works better for you. We can even meet over a video chat, if that's easier. The primary goal is to get to know each other and see if in-home care is the right fit for you.
---
What will we talk about?
We'll go over what you think you need, what services we offer, and what types of care may work well for your situation. We want to make sure you have all the information you need to make the best decision for you and your loved ones.
---
What's the next step?
If we both agree that in-home care would be appropriate and helpful, our care manager will draw up an individualized plan for care that outlines the types and level of care and financial cost. With a plan in place, we'll begin matching you with a caregiver, who will be hand-picked to best suit your needs, interests and personality, which we've found leads to the best care possible.
---
How do I schedule an assessment?
Call, email or chat with us to schedule a free care assessment.
---
How much does it cost to receive care?
Costs are determined by your care needs, your location and the number of hours of care you need. Additionally, depending on a person's needs and insurance, you may qualify for home care benefits through the VA, Medicaid, Long Term Care Insurance, or Medicare Advantage plans. When you call us to inquire about services, our Care team will give you a full run-down of our prices and arrange for your free care assessment.
---
Let's Chat
---
Whether you're looking for care or want to give care, we want to hear from you.
Chat Online
Email Us
---
Send us a note to schedule a free care assessment.
Email Us
Take the Quiz
---
Let us know what kind of help you might need, and we'll be back in touch to customize a plan for you.
Take the Quiz