Care Blog
You and Your New Dog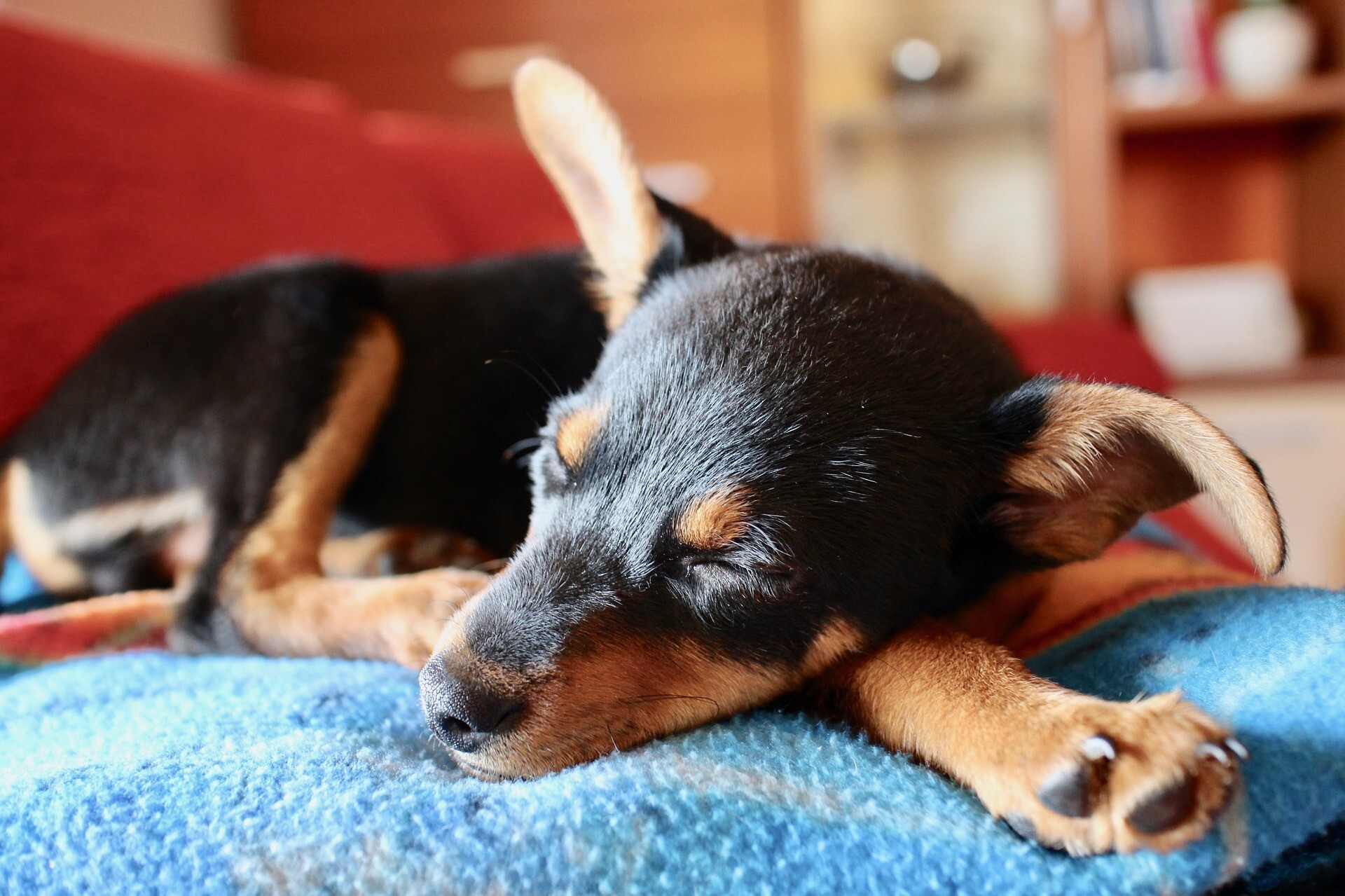 Apr 26, 2018
Advice and Accessories to Help You and Your New Dog Start Strong
Have you always wanted a reliable exercise buddy who's always eager to join you for a long walk and never has scheduling conflicts? If so, you could be a perfect candidate for a canine companion.
Indeed, research from the University of Missouri found walking a dog was associated with a lower body mass index, fewer doctors' visits, more frequent physical activity, and a boost in social interaction for seniors in the study, adding up to better physical health overall. So, owning a pet can help keep your heart healthy, and not just because pet owners tend to be more physically active. In fact, simply sitting quietly and stroking a pet lowers people's blood pressure and pulse rate, and interacting with animals has also been shown to reduce humans' stress and anxiety levels.
But animals need some TLC in return, so here's some advice for prospective senior pet owners who don't already have a dog at home.
Prepping for a Pet
Before bringing a new dog home, stock up on essential supplies such as food, food and water bowls, a leash and collar, and a crate, if possible. According to the Humane Society of the United States, crates can make housetraining and obedience training easier and help limit potentially problematic behavior early on. Plus, if they are used sparingly and appropriately, dogs often view crates as a safe space that belongs to them.
Once you have all the gear on hand, plan your pet's arrival for a time when you will be home for a few days. This will give you an opportunity to get to know one another and allow you to get a sense of what kind of training tasks you might need to take on together -- such as leash walking and practicing good behavior around other dogs. Also be sure to visit a veterinarian within a week of adopting your animal to ensure he or she is healthy and has all the necessary vaccinations.
When it comes to collars, you have a number of choices, and factors including the dog's breed and advice from your vet should help you decide which provides the perfect fit for your furry friend. For instance, a standard flat collar may not be the best buy for a greyhound or whippet. Since their necks are often larger than their heads, they may need a martingale-style collar to prevent them from slipping out of it, according to the American Kennel Club. Similarly, short-nosed dogs who are prone to respiratory issues, such as pugs or Boston terriers, might be better served by a back-clip harness than a neck collar that could damage their airways. And any collar should include identification tags in case your dog should ever get lost.
Staying Safe on the Road
Once you're ready for walks, the AKC recommends standard leashes over retractable versions for teaching good leash-walking habits. When choosing among the many available options, consider your dog's size. You may also want to pick a leash, collar, or harness with reflective fabric so you and your canine companion will be more visible during evening excursions.
To add an extra layer of safety for evening walks, invest in a clip-on blinking light and carry a flashlight to check your path, according to advice from Angie's List. In addition to making you more visible to drivers, these basic tools will help you avoid other potential problems, such as run-ins with raccoons and other nocturnal creatures.
During extreme weather conditions, keep your pet's paw pads in mind. For instance, during hot summer days, try taking walks on grass rather than steamy sidewalks when possible. In harsh winter weather, bring a towel along on walks to clean ice, salt, and ice-melting chemicals off your dog's paws and body, or consider investing in some cute canine booties designed to protect paws.
See also: 15 Ways to Keep Your Dog Safe and Warm in the Winter
With a little time, training, and the right tools, you and your new dog will be on the road to health and happiness.
Jessica Brody is the creator of Our Best Friends. Jessica lives in Dallas, Texas with her loving family. She is a certified dog lover, and believes dogs are just about the greatest creatures on earth.
Contact New Horizons In-Home Care, providers of the best home health care Albany and the surrounding area can find, to learn more about companion care services.
Call Us Today
---
Call us today to schedule a free in-home care assessment so we can help you understand how you or a loved one can have a safe and happy life at home.
Take the Quiz
---
Let us know what kind of help you might need, and we'll be back in touch to customize a plan for you.
Take the Quiz