Care You Can Count On.
Memory loss is a difficult and often unpredictable thing that impacts the entire family. Our main goal is to help you maintain your dignity and regular routines in your favorite, familiar settings while providing companionship, personal care, and adjusting to new needs as they arise.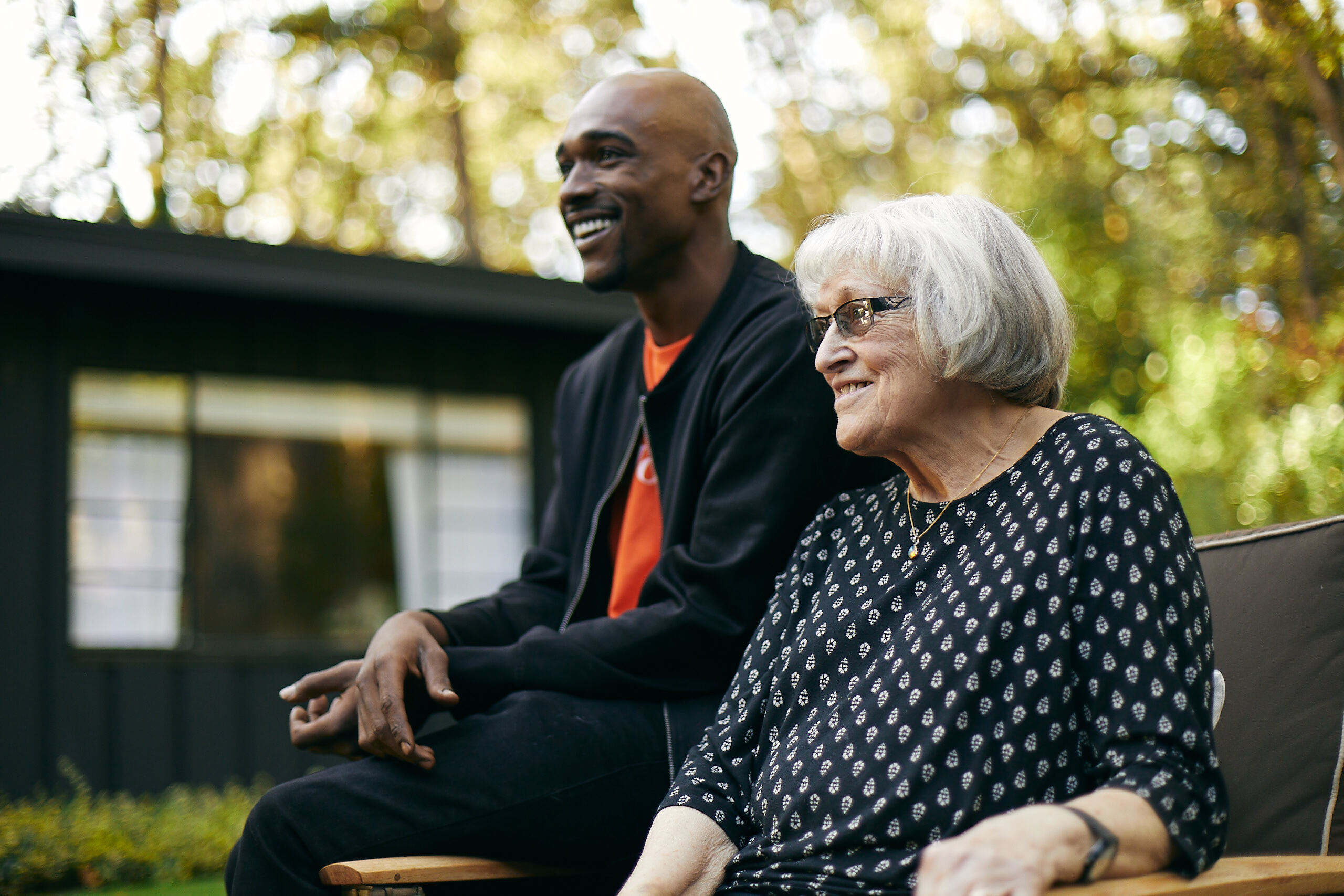 Our caregivers know how to care for individuals and families coping with memory loss.
Our caregivers seek to optimize brain health.
People with memory loss—whether due to vascular dementia, Alzheimer's, Parkinson's disease, or other kinds of dementia—are best cared for with a combination of a predictable daily routine that includes physical movement and frequent new and engaging experiences for better brain health.
Our caregivers trained in memory care draw on your interests and hobbies for activities to provide variety and engagement, while also ensuring the consistency and routine needed for physical and emotional well-being.
I would suggest New Horizons first. They make sure my husband is comfortable, and they care for us like we were their grandparents.
Grace O.
New Horizons Client
Activities with you in mind.
Our caregivers plan brain health activities specific to you. Memory games and puzzles engage the brain and help maintain memory, but so can listening to favorite music, taking field trips, hopping on video calls with loved ones, and doing art projects, gardening, and other hobbies. Our Voice-Activated Medical Alert speakers mean help is available at every moment and you can stay connected with your caregiving team and family. Daily enrichment activities have proven benefits, including:
Self-confidence
Better memory maintenance
General well-being
Improved physical health
Our caregivers help you continue doing what you love, whatever the activity, with pride and purpose. We want to be part of the solution to allow you or your loved-one to remain at home, enjoying every day to your fullest potential with one-on-one attention.

Care for the whole family.
In addition to caring for you, we provide support and guidance for your family. We understand how cognitive decline can greatly impact families. For those living apart from their loved ones, we use Family Room as a way to allow remote family members to track developments and communicate directly with caregivers. We also use Remote Patient Monitoring tools to catch sudden changes in your vitals and routines to keep you safe.
Our practice of excellent care and constant kindness means we also work with families to develop strategies for dealing with the most challenging aspects of memory loss, from aggression to Sundowner's Syndrome. The Nurse Care Manager on your care team is there to assist you in making care decisions for your loved one.
Call Us Today
---
Call us today to schedule a free in-home care assessment so we can help you understand how you or a loved one can have a safe and happy life at home.
Take the Quiz
---
Let us know what kind of help you might need, and we'll be back in touch to customize a plan for you.
Take the Quiz