What We Do
We take care of our community whenever and however they need it. Our in-home care is unsurpassed in the industry with the best team of dedicated caregivers and nursing support in Eugene, Albany, Salem, Florence, Roseburg, Medford, Klamath Falls, Grants Pass and surrounding areas to care for you 24 hours a day, 7 days a week.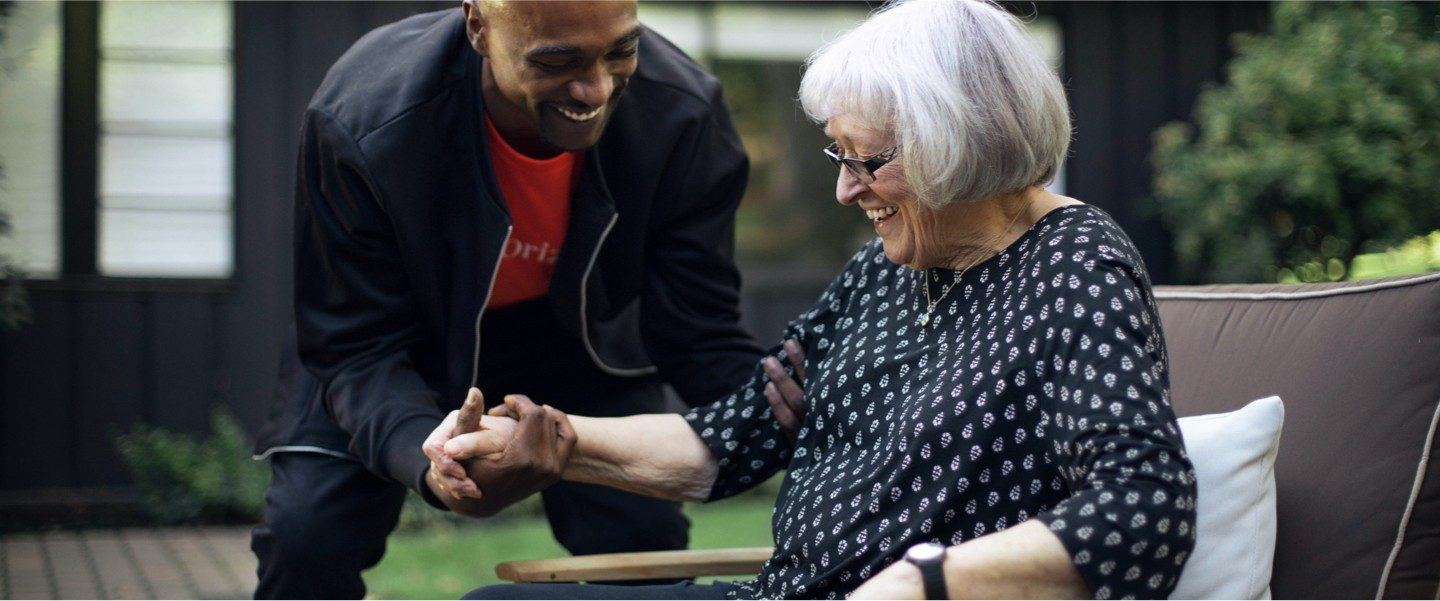 Hurshel, Caregiver & Cornelia, Client
Expansive Care Doesn't Mean Expensive Care.
Everyone we care for receives personalized care. Our experienced team evaluates your unique needs, which may change over time, and introduces you to a team of caregivers and nurses based on your personal interests and needs. Our goal is to help you live the most fulfilling life you can, especially at home.
We care for people, doing everything we can, doing it right, and doing it with kindness. We focus on your well-being to promote personal dignity, health and happiness.
My caregiver is wonderful. They do so much for me that I can't do for myself. I don't know what I'd do without their services.
Denise B.
New Horizons Client
Call Us Today
---
Call us today to schedule a free in-home care assessment so we can help you understand how you or a loved one can have a safe and happy life at home.
Take the Quiz
---
Let us know what kind of help you might need, and we'll be back in touch to customize a plan for you.
Take the Quiz