What We Do
Behavioral Support
How we think about behavior matters.
We practice proactive behavior methods—identifying and minimizing triggers, establishing clear routines and expectations to help ease anxiety, and offering praise for the behavior we want to see, rather than acknowledging undesired behavior. Rather than thinking of behavior as "good" or "bad", we think of behavior as functional. Our staff views challenging behavior as an opportunity to teach more effective behavior practices and provide behavioral support.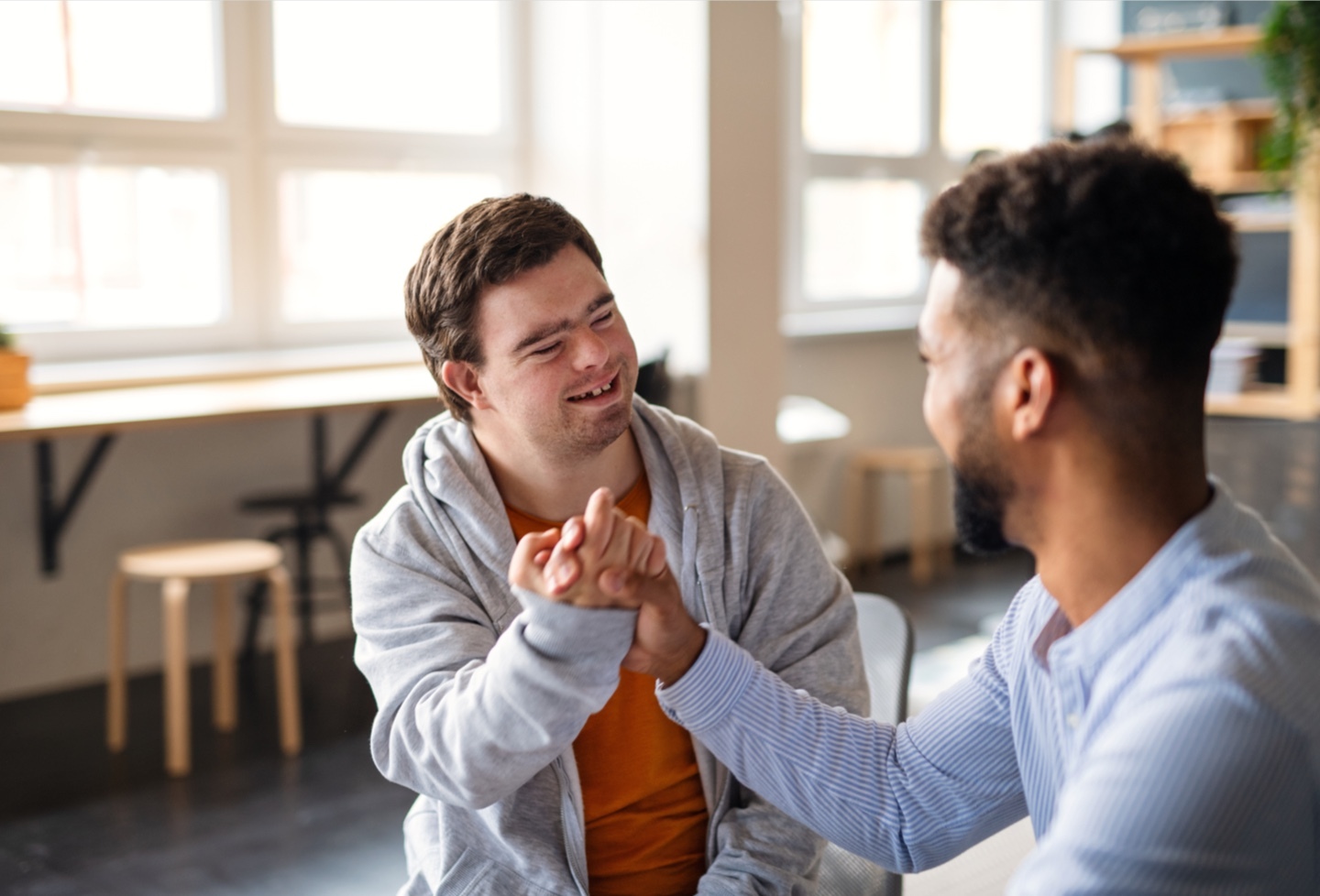 Understanding behaviors deeper, to encourage the behaviors we want.
Care that's custom made for you.
We know that every individual is different, as are their needs and goals, which is why our Behavioral Specialists build behavior plans unique to each individual, catering directly toward their individual needs. All of our direct support professionals go through a mandatory training—ensuring that every member of the care team is trained on their unique needs and behavior plan.
Don't Know Where to Start?
---
Contact us today to talk with a member of our care team to learn more about how New Horizons can help and see if you qualify for state funded support.
Take the Quiz
---
Let us know what kind of help you might need, and we'll be back in touch to customize a plan for you.
Take the Quiz