Care Blog
Alzheimer's Association® Support Groups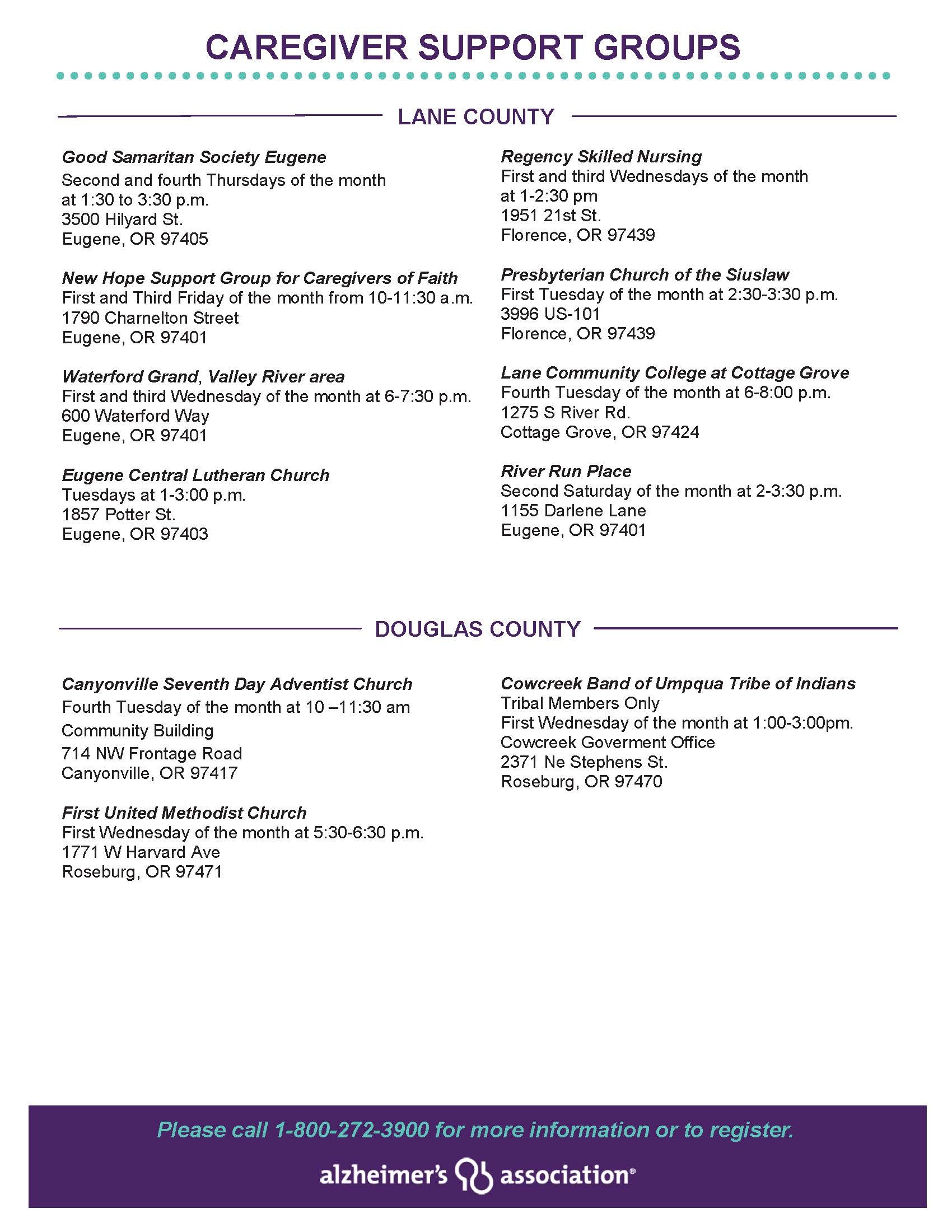 Alzheimer's Association
caregiver support groups are conducted by trained facilitators and are a safe place for caregivers, family and friends of persons with dementia. These groups help caregivers develop a support sys-tem, allow members to exchange practical information on caregiving challenges and possible solutions, and talk through issues and ways of coping, as well as share feelings, needs and concerns. They are also a place to learn about outside community resources. See attached pages for a complete listing of our caregiver support group in Lane and Douglas counties.
SGs_Cascade-Coast-listing-flyer
Call Us Today
---
Call us today to schedule a free in-home care assessment so we can help you understand how you or a loved one can have a safe and happy life at home.
Take the Quiz
---
Let us know what kind of help you might need, and we'll be back in touch to customize a plan for you.
Take the Quiz