Care Blog
An Important Rule for Aging Positively is to Have An Annual Physical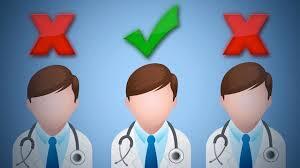 If you are over 65 and trying to stay healthy, you need to make sure you have an annual physical with your healthcare provider. This way you can have a record of all of your medical and lab results and start a baseline for future years. If you have not seen a doctor in several years there are certain things you should know about when looking for a new health care provider. Here are some things to think about: When learning about a doctor, consider asking questions like:
Do you have many older patients?
How do you feel about involving my family in care decisions?
Can I call or email you or your staff when I have questions? Do you charge for telephone or email time?
What are your thoughts about complementary or alternative treatments?
When making a decision about which doctor to choose, you might want to ask yourself questions like:
Did the doctor give me a chance to ask questions?
Was the doctor really listening to me?
Could I understand what the doctor was saying? Was I comfortable asking him or her to say it again?
Now that you have things outlined you should start your search for a new provider. You can contact the local Medical Society to find our what physicians are taking new patients. Get recommendations from your family and friends. And remember, if you find that the person you pick is not a good match for you, you have the right to change.
Call Us Today
---
Call us today to schedule a free in-home care assessment so we can help you understand how you or a loved one can have a safe and happy life at home.
Take the Quiz
---
Let us know what kind of help you might need, and we'll be back in touch to customize a plan for you.
Take the Quiz