Care Blog
Anosognosia and Dementia: It's More Than Denial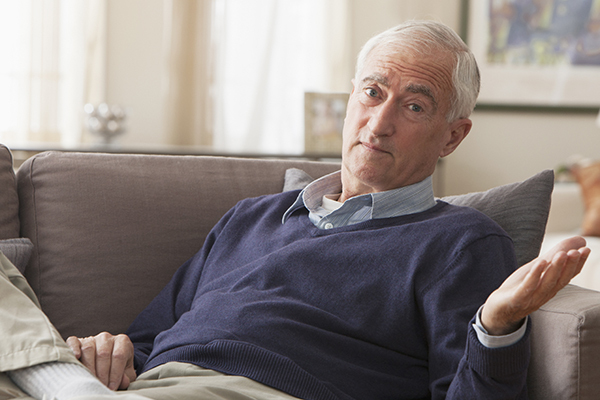 "How on earth could you think that I have dementia? There is not a single thing wrong with me!"
If an aging loved one with dementia communicates statements like this, you might have thought to yourself that the senior was merely in denial and unwilling to acknowledge such a challenging diagnosis. Nevertheless, there may be a different reason: anosognosia and dementia often go hand in hand, and occur when the person with dementia experiences a true unawareness of his/her own condition.
Identifying the most appropriate way to respond to a senior who is not really acquainted with the personal difficulties being experienced with cognitive functioning is a challenge. Our team of experts in elder care in Eugene, Oregon has provided several tips to help family caregivers better care for a loved one with anosognosia:
Realize that the older person with dementia, while lacking in awareness of this one particular area, isn't necessarily experiencing complete unawareness of his/her state of being. The senior may not be aware of the memory impairment resulting from the dementia, but still maintain full understanding of his or her physical restrictions related to osteoarthritis, for example.
Plan for changes in the senior's extent of anosognosia. While the individual may seem to be completely unaware of a certain challenge at the moment, the degree of awareness can shift over time.
Supply full support to the senior by inviting conversations about his/her emotions, feelings, and thoughts without judgment. It is imperative for the senior to be comfortable in sharing any concerns openly and honestly without feeling the need to cover them up.
Anosognosia, and other effects of Alzheimer's disease, including sundowning, wandering, difficult behaviors, and aggression, can be extremely challenging, both for the older person living with these problems and for his or her family members. Family caregivers require a strong network of support and to learn as much as possible about the disease, along with strategies for most effectively managing it. It is also important to be sure to designate sufficient time for self-care.
Contact the professionals in elder care in Eugene, Oregon and surrounding areas at New Horizons In-Home Care for further tips for Alzheimer's care, including anosognosia, ensuring the older person you love enjoys the best possible quality of life at all times. We work with families to supply compassionate, highly skilled respite care services, allowing family caregivers the opportunity to get away for a period of time to unwind. Whether the older adult could benefit from several hours of care each week or full-time, around-the-clock specialized dementia care, we're always available to help. Call us at 541-687-8851 to learn more, to find out if our services are available in your area, and to schedule a free in-home consultation.
Call Us Today
---
Call us today to schedule a free in-home care assessment so we can help you understand how you or a loved one can have a safe and happy life at home.
Take the Quiz
---
Let us know what kind of help you might need, and we'll be back in touch to customize a plan for you.
Take the Quiz