Care Blog
Chronic Osteoarthritis Pain Has Met Its Match!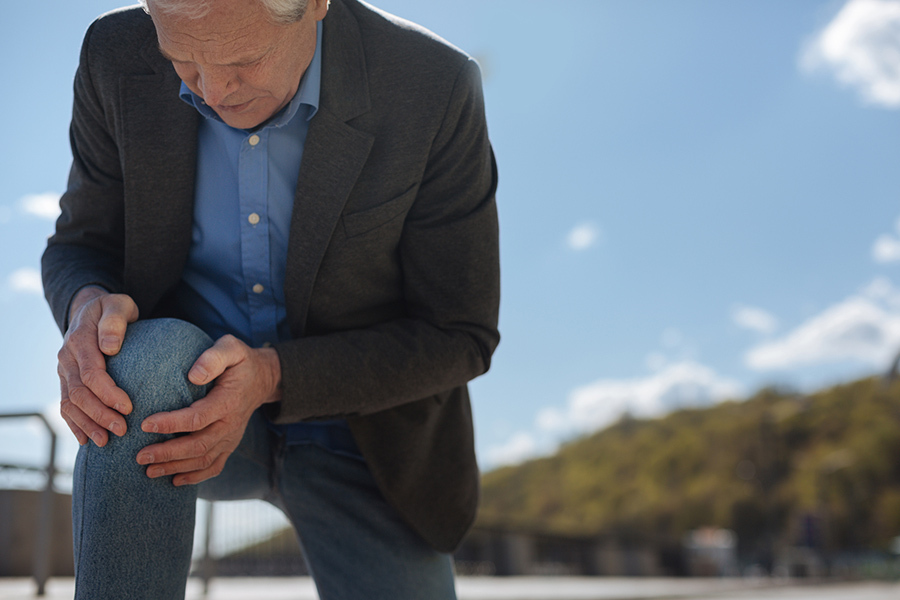 It's a club none of us want to be a part of; however, as many as 10 million Americans are members: sharing a diagnosis of osteoarthritis. Due to the wearing away of cartilage over the years, osteoarthritis often has an effect on bigger joints, such as the knees, and may be debilitating to a senior's quality of life. With three main recommended treatment solutions – over-the-counter medications to reduce inflammation, such as ibuprofen, prescription painkillers such as tramadol, or physical therapy – a great many of those with osteoarthritis have resigned themselves to a lifetime of limping, suffering, modified exercise levels, and not surprisingly, chronic pain.
And while knee replacement surgery can be helpful for some, not all arthritis sufferers are eligible; or, the risks associated with this sort of invasive procedure are too great, particularly for aging adults. Now, however, an interesting new treatment has entered the arena, and provides great relief from chronic pain and without the risks or unwanted side effects of the other alternatives. Known as cooled radio frequency ablation ("Coolief"), the process works by "…changing the wiring of the knee…taking away the pain signal and interrupting it," according to Dr. Amin Sandeep, a pain specialist at Rush University Medical Center. The remarkable reduction in discomfort, swelling and stiffness also allows many patients to reduce their need for prescription medications and then to return to – or start – a more active lifestyle, producing better overall health and wellness.
Similar to shots of cortisone, long-lasting but temporary relief from aches and pains is usually realized for a period of around six to twelve months. Necessitating only local anesthetic, the treatment is completed on an outpatient basis within as little as 40 minutes. Risks and recovery time are minimal; nonetheless, it's very important to keep in mind that the procedure doesn't adjust, slow, or end the advancement of osteoarthritis. But for many, quality of life is considerably enhanced as discomfort is reduced significantly.
Are you or a senior loved one faced with the adverse effects of osteoarthritis? Some help will go a considerable way towards improving wellbeing for seniors with chronic health concerns such as osteoarthritis and any other conditions of aging, whether through assisting with household chores and washing clothes, taking care of shopping for groceries and making meals, making certain medicines are taken exactly as prescribed, or simply providing kind companionship to brighten up the day. Call All Care In-Home Care Solutions at (541) 857-9195 or contact us online to learn more ways that we can assist you with Medford senior care!
Call Us Today
---
Call us today to schedule a free in-home care assessment so we can help you understand how you or a loved one can have a safe and happy life at home.
Take the Quiz
---
Let us know what kind of help you might need, and we'll be back in touch to customize a plan for you.
Take the Quiz