Care Blog
COPD Care: Reducing Indoor Pollution to Breathe Easier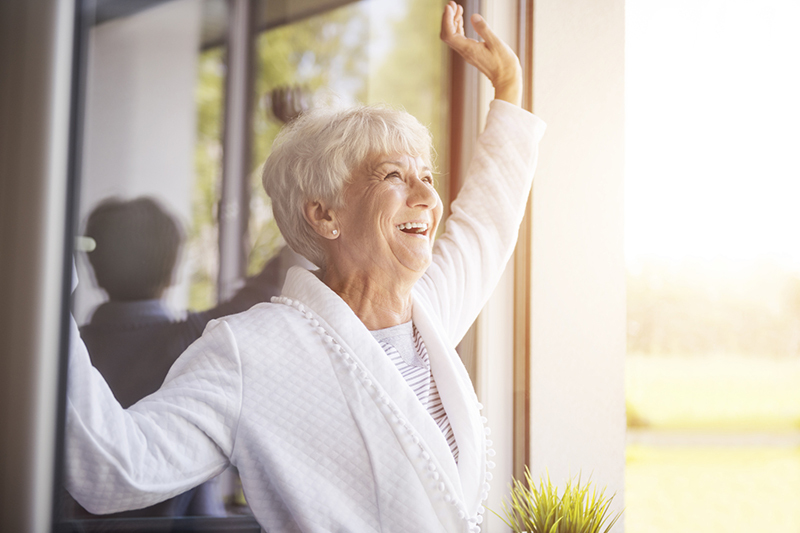 Family members providing COPD care for an older adult know that outdoor air pollution can exacerbate symptoms. But, did you realize that reduced air quality inside the home can also aggravate COPD symptoms? Cleansing the air in the senior's home can help people with COPD – and everybody else in the home – breathe better.
The Florence home care specialists at New Horizons In-Home Care recommend these COPD care techniques:
Forbid Inside Smoking. Don't ever smoke or permit others to smoke in the home of someone with COPD. If the home contains a fireplace or woodstove, know that it can also be a source of aggravation for the senior with COPD.
Prevent Chemical Exposure. Chemicals in the home, like cleaning products and paint, can stimulate COPD complications, so limit the use of them, and make sure to keep lids on cleaning products when not in use. It is also a good idea to look into healthier cleaning choices, including vinegar and baking soda.
Reduce Dust. Wash bed linens every week, clear away clutter, and make sure pets stay off furniture to reduce the amount of dust and dander.
Clean the Air in the Home. Utilize an air filtration device with a HEPA filter. Even though air pollution is not as much a concern in rural areas as it is in the city, someone with COPD can still benefit from filtered air to eliminate irritants and toxins.
Keep Floors Clean. Making sure floors are swept and clean reduces allergen buildup. Bear in mind that wood floors are easier to maintain in an allergen-free state than carpeting.
Use a Humidifier. Dry air can make COPD symptoms even worse, as can air that is too damp. Aim for a level of about 40% humidity inside of the home for a senior with COPD.
COPD patients can breathe easier with the help of New Horizons In-Home Care. We can offer:
Helpful information about COPD care and management

Exercise guidelines to ease symptoms

Nutrition and dietary recommendations

Skills to better manage symptoms
Our thoroughly trained and experienced home care team will first provide an in-home consultation to develop a plan of care to address your loved one's concerns. New Horizons In-Home Care is here to help with customized home care services in Florence and several other Oregon communities. To learn more about the many ways our professional home care can help, contact us at a location nearest you: Florence: 541-997-8115, Salem: 503-400-3000, Eugene: 541-687-8851, or Corvallis: 541-752-9059.
Call Us Today
---
Call us today to schedule a free in-home care assessment so we can help you understand how you or a loved one can have a safe and happy life at home.
Take the Quiz
---
Let us know what kind of help you might need, and we'll be back in touch to customize a plan for you.
Take the Quiz