Care Blog
Creating a Dementia-Friendly House is Easy When You Follow the ABCs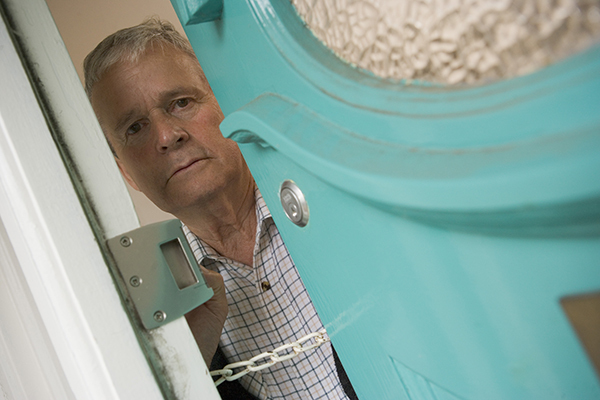 If a person you love has been diagnosed with dementia, your top concerns are probably his or her safety and wellbeing. The good thing is that with a few adjustments around the house, it is possible to create a dementia-friendly environment that encourages continued independence for a cherished older adult, while keeping safety top of mind.
For people with dementia, consistency is key. This means assisting with visual and written cues and providing plenty of time and instructions, when needed, to help him or her perform tasks and maintain independence. By thinking through the tasks where assistance might be needed – for example, the steps to follow during a morning routine -- things like toothpaste, toothbrush, comb, and washcloth can be put in easy-to-use locations which will help a senior loved one maintain independence.
Creating a dementia-friendly house is not hard when you follow the ABCs: ensure it is Accessible, Bright, and Calm by using these tips:
ACCESSIBLE
Nurture independence by boosting accessibility based on the individual's particular challenges. As an example:
Label cabinets, the refrigerator, doors, as well as other regions of the house the individual may frequent with pictures or words to describe whatever they could wish to gain access to.
Place commonly-used items in prominent, easy-to-reach locations.
Minimize any tripping hazards, such as throw rugs and electrical cords, to ensure clear pathways.
BRIGHT
Lighting is an essential component to consider for anyone with dementia:
Keep rooms well lit, making use of natural lighting as much as possible, or the highest wattage bulb recommended for the older adult's light fixtures.
Always make sure lighting is purposefully placed to eliminate shadows which can cause the senior distress.
Keep blinds/curtains closed in the evening to help minimize disturbing window reflections that could be misinterpreted as an intruder and also to help the older adult feel secure.
CALM
Designating a place of retreat for your loved one to de-stress could be extremely beneficial. Include:
Several key items or activities which are typically soothing for the older adult: a well-liked photo album to look through, a stuffed animal or pillow to hug, etc.
Quiet, soothing music.
A favorite scent that evokes peace, such as vanilla or lavender.
One of the most effective techniques to help a cherished older adult who has been diagnosed with dementia is to partner with a dependable home care agency like All Care. Our caregivers are specially trained to understand the needs of those with dementia or Alzheimer's disease and will help to make your home a safe and calming space. What's more, our care team can help your family member remain active and engaged with specially designed memory care activities, reminiscing, and outings to see friends. For family caregivers, our reliable respite care services allow you to have peace of mind while taking time for yourself.
Get Help Creating a Dementia-Friendly House
For more home modification tips and ideas, or to request a free in-home consultation for more information on our experienced, creative care for people diagnosed with dementia, reach out to All Care, the leaders in memory care Grants Pass, OR and the surrounding communities trust, at (541) 857-9195.
Call Us Today
---
Call us today to schedule a free in-home care assessment so we can help you understand how you or a loved one can have a safe and happy life at home.
Take the Quiz
---
Let us know what kind of help you might need, and we'll be back in touch to customize a plan for you.
Take the Quiz