Care Blog
Have You Crossed the Line Between Senior Care and Senior Control?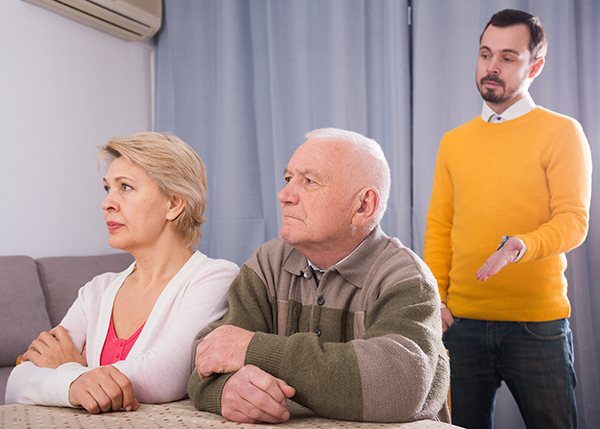 Feeling safe, protected and cared for is so wonderful. Dads and moms thrive on ensuring their kids are surrounded inside the comfort of understanding their needs will be satisfied, providing the safety net that permits them the self-confidence to explore the world about them. Yet there comes a stage in all children's lives when the craving for independence outweighs the benefit of protection, and they've got to discover firsthand what it actually means to stumble, fall and get up independently.
These kinds of protective instincts usually activate once more for adult children towards older fathers and mothers when the need for senior care arises. We wish to assist them to minimize risks, to ensure that they're protected from harm. Yet at the same time, it's very easy to fall into a pattern of overprotectiveness if we're not careful, which can lead to feelings of anger along with resentment on the part of the senior parents.
As stated by professor of human development and family studies at Pennsylvania State University Steven Zarit, "One of the scariest things to people as they age is that they don't feel in control anymore. So if you tell your dad not to go out and shovel snow, you assume that he'll listen. It's the sensible thing. But his response will be to go out and shovel away … It's a way of holding on to a life that seems to be slipping back."
A recent study looked into the effect of stubbornness in seniors' relationships with their adult children. Even though the seniors were less likely to rate themselves as appearing stubborn, their younger family members more regularly pointed out stubbornness being an issue. The key for adult children is in knowing their senior parents' reason behind digging in their heels to hold onto their independence and autonomy, and to refrain from arguing and creating an attitude of defensiveness. Clear, open and honest communication between both parties can go some distance towards smoothing the waters and ensuring that everybody is listened to and fully understood.
So how can we provide effective senior care while avoiding the impulse to control older loved ones? A large dosage of patience, respect and empathy can go a long way. Placing yourself in the senior's shoes and knowing the importance of independence makes it possible for adult children to step back, as opposed to stepping in. Give the extra time an older adult needs to finish a task, instead of doing the work for him or her. Consistently look for opportunities to show the older person you appreciate his or her input and recommendations. For additional tips on offering care that doesn't cross the line, contact All Care In-Home Care Solutions in Medford, OR.
Call Us Today
---
Call us today to schedule a free in-home care assessment so we can help you understand how you or a loved one can have a safe and happy life at home.
Take the Quiz
---
Let us know what kind of help you might need, and we'll be back in touch to customize a plan for you.
Take the Quiz