Care Blog
Enrichment Activities for Seniors Are More Important Than Ever!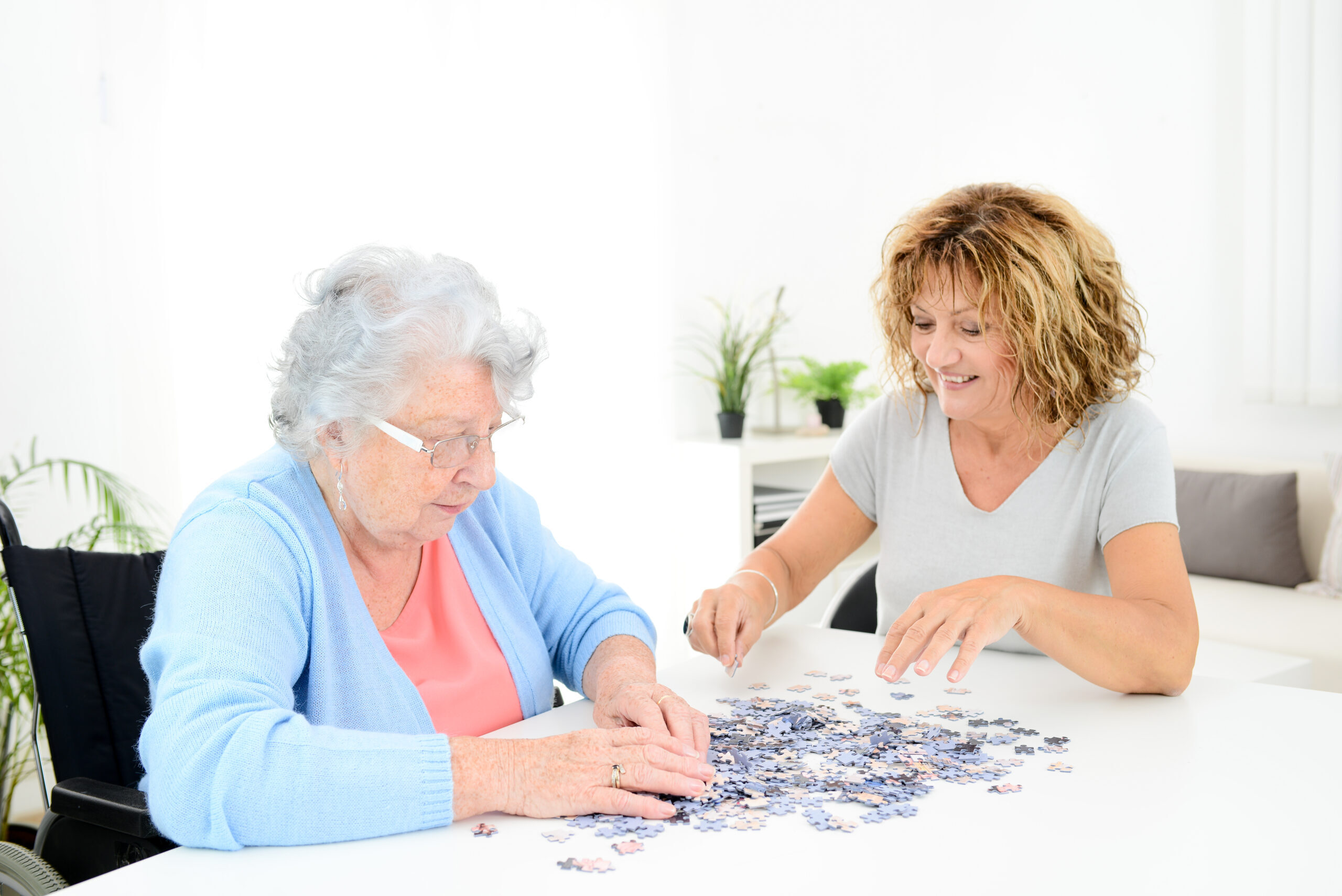 Is your aging loved one getting involved in activities on a daily basis, or is she stuck in a rut that commonly involves TV-watching, eating, and sleeping? Especially during this time of quarantining and solitude, it can be difficult to maintain an active and engaged lifestyle – but it's crucially important for the health and quality of life of older adults.
At All Care In-Home Care Solutions, we believe that boosting senior home care services with enriching activities is a key element to ensuring the highest quality of life. All Care In-Home Care Solutions is one of the most trusted senior care suppliers in Oregon's Rogue Valley, partly because we believe our clients deserve to be honored with activities that engage them and help them remain involved in living life to the fullest on a daily basis. This means personalizing activities to complement each person's distinct interests, hobbies, and ability levels.
Our person-centered care commences with understanding as much as possible about the older person's preferences, dislikes, aspirations, hobbies and interests, and life history. We get to know the older adult through an interview that can include other family members if desired, and then develop a personalized plan of care to incorporate a variety of appropriate enrichment activities for seniors.
Some of the benefits of enrichment activities for seniors include:
Alleviate boredom and lack of enthusiasm

Boost self-confidence and independence

Renew or boost purpose and meaning to life

Help improve memory

Improve physical abilities

Foster a sense of wellbeing for older adults struggling with a chronic health condition
Successfully enhancing older adults' day-to-day experiences means not just customizing their activities to meet their specific preferences and tastes, but also making certain that their daily routine has some variety. This means that on one day we may work on activities that are designed to flex their creative muscles with a simple but meaningful art project. On another day, the focus may be on just having fun with a game of cards or taking a short walk around the neighborhood. Ultimately, our senior home care services will be developed to help older adults acquire the highest possible quality of life.
It is also important to use some resourceful thinking when finding activities for older individuals during a time such as this when it's safest for older adults to stay at home, such as taking virtual field trips to check out places of interest, making full use of technology like Zoom and Skype to keep in touch with loved ones, or streaming a live concert for an especially enjoyed genre of music and dancing, singing, or tapping toes together. Our care team is always on hand to help spark creative ideas!
At All Care In-Home Care Solutions, improving seniors' daily lives and maximizing their independence are central components of our mission. Our home care services are designed not only to assist with seniors' physical needs, but to enhance their everyday experiences as well. Contact us any time at (541) 857-9195 to learn more about our Klamath Falls senior services. See our full service area in Oregon.
Call Us Today
---
Call us today to schedule a free in-home care assessment so we can help you understand how you or a loved one can have a safe and happy life at home.
Take the Quiz
---
Let us know what kind of help you might need, and we'll be back in touch to customize a plan for you.
Take the Quiz