Care Blog
The Risk of Falls Doesn't Have to Get You Down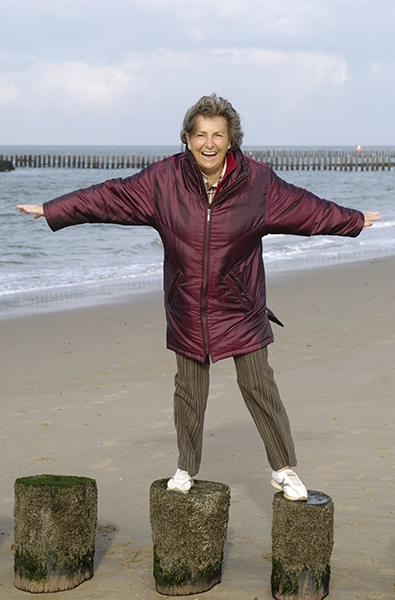 Perhaps you've been by a senior loved one's side at the hospital or doctor's office and witnessed the medical personnel applying a colorful "FALL RISK" band to his or her wrist. Warning those providing care to this danger allows additional safety precautions to be taken during medical treatments. However, did you know that everyday, routine life can present a fall risk hazard to individuals diagnosed with the conditions below?
Arthritis
Osteoporosis, a bone density disorder that can also increase a person's chances of fracturing a hip
Vertigo
Cerebrovascular insufficiency
Neurologic disability (stroke)
Postural hypotension (sudden decrease in blood pressure)
Diabetes
Thyroid disease
And anyone taking medications that cause dizziness
Per the Centers for Disease Control (CDC), 20-30% of those who fall suffer moderate to severe injuries, including fractures or brain traumas. Many people who fall, even if they don't experience an injury, develop a fear of falling. This worry may cause them to limit their activity level, which brings about decreased mobility and loss of physical fitness, and in turn increases their actual risk of falling. The CDC's suggestions to decrease fall risk include:
Exercising on a regular basis – Tai Chi programs are especially helpful
Decreasing tripping dangers in the home
Having a doctor or pharmacist review medications for dizziness/drowsiness interactions
Scheduling eye exams at least annually
At All Care In-Home Care Solutions, we're doing all we can each day to decrease fall risks for the seniors in our care. Our specially trained caregivers throughout Oregon's Rogue Valley utilize professional safety measures in bathing, transferring, and assisting with walking to keep older adults safe and secure. For additional recommendations on preventing falls in the home, or to inquire about our Medford in-home senior care services, contact the Oregon Rogue Valley home care experts at All Care In-Home Care Solutions. Our services begin with a free in-home consultation, followed by creation of a customized plan of care that can include any or all of the following types of services:
Assistance with personal care needs
Meal planning and preparation
Light housework and laundry
Running errands such as picking up prescriptions and groceries
Safe transportation to medical appointments or any other desired outings
Friendly companionship
And much more
Contact us at (541) 857-9195 to discover how we can help improve fall risk safety and the overall quality of life for your senior loved one!
SaveSave
Call Us Today
---
Call us today to schedule a free in-home care assessment so we can help you understand how you or a loved one can have a safe and happy life at home.
Take the Quiz
---
Let us know what kind of help you might need, and we'll be back in touch to customize a plan for you.
Take the Quiz