Care Blog
Heart Attack Symptoms in Women — What You Need to Know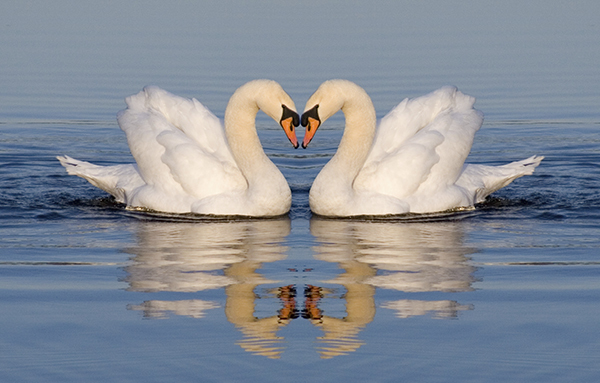 We all know the tale pertaining to the ugly duckling who ended up to be a breathtaking swan. The obvious moral of that story is that certain things, upon first glance, are not what they appear to be. It is with this story in mind that All Care encourages you to observe Women's Heart Health Month with the "IF She Were a SWAN…" Challenge.
Just as with men, a woman's most typical heart attack symptom is chest pain. But while some heart attacks are sudden and powerful, most of them actually commence slowly and gradually with slight discomfort. The National Institute of Health notes that women often experience physical signs for as much as a month or more before being afflicted by the heart attack itself. Also, women are to some extent more likely than men to experience and report some of the other less expected symptoms. Use the letters in IF and SWAN to understand the additional signs to be on the lookout for which include:
Indigestion
Fatigue
Sleep disruptions
Weakness in the arms
Anxiety
Nausea/vomiting
Whether your gender, if you are having any of the symptoms above and believe it might perhaps be a heart attack, even if you are not sure, it is critical to find medical help right away. A difference of five minutes could save your life. Calling 911 is typically the fastest way to get lifesaving treatment. Emergency medical services personnel can start treatment up to an hour sooner than arriving at the hospital by car. They are also trained to revive an individual whose heart has stopped. People with chest pain who arrive by ambulance also typically receive faster treatment at the hospital.
Though it is beneficial for everybody to be aware of the signs and symptoms of a heart attack, it is particularly essential for caregivers to know what to look for when caring for their loved ones.
If you or someone you love has already experienced a heart attack and needs additional help and support either at home or in a care facility, All Care can help with professional caregivers Grants Pass, OR and the surrounding areas trust. Contact us online or call us at (541) 857-9195 to schedule a complimentary care evaluation and learn more about all of our Oregon in-home care services. We'd love to show you why choosing a high quality agency like All Care is the best choice when it comes to receiving senior care services at home. To learn more about all of the areas we serve in the Oregon Rogue Valley area, please visit our service area page.
Call Us Today
---
Call us today to schedule a free in-home care assessment so we can help you understand how you or a loved one can have a safe and happy life at home.
Take the Quiz
---
Let us know what kind of help you might need, and we'll be back in touch to customize a plan for you.
Take the Quiz