Care Blog
Using Ashland Home Care Services to Create More Independence for Seniors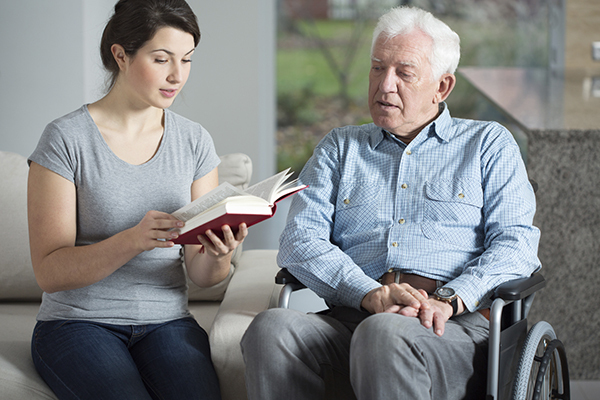 As seniors grow older, they often discover that they have difficulty with everyday activities, such as bathing, getting dressed, preparing meals, or even driving; and many are concerned that these new limitations mean that they'll need to give up not only their freedom, but living in their home, as well. The good news, however, is that home care services, like those offered by All Care In-Home Care Solutions of Oregon, can help enhance independence for seniors and help them remain living at home where they feel most comfortable.
As a matter of fact, many older adults are choosing to receive the care they need in the comfort of home these days. If you'd like to learn more about in-home care, we've put together a quick primer on home care just for you:
Home care services are provided on an individual basis, assuring more private attention than in a nursing home or other type of facility. There is no need for a senior to wait for his or her turn when care is needed.
A home caregiver can be effective in promoting and ensuring a healthier lifestyle. Home caregivers can prepare healthy and delicious meals that appeal to the individual and can also keep a close eye on the quantity of food eaten.
Additionally, a personalized regular exercise program can be implemented and followed through, with the extra safety measure of a qualified professional being present.
Home care promotes dignity and independence, important factors for a happy lifestyle. Home care (especially private pay home care) provides personalized care specific to the needs of the family and individual on any particular day, whether the needs are as simple as companionship, or more involved, such as personal care.
With the added benefit of accompanied transportation to and from medical appointments, social activities or errands, home care allows families more quality time together.
Non-medical home care is not, however, the best care method for those who need someone to administer medication to them or who need other forms of daily medical help, such as wound care. A home health care agency can be engaged for those services. Private duty, in-home caregivers can, however, provide medication reminders for seniors.
We'd love to talk with you and your family more about the benefits of in-home care and how it can create independence for seniors. Give us a call today at (541) 857-9195 or contact us online to learn more about in home care in Ashland, OR and the areas we serve.
Call Us Today
---
Call us today to schedule a free in-home care assessment so we can help you understand how you or a loved one can have a safe and happy life at home.
Take the Quiz
---
Let us know what kind of help you might need, and we'll be back in touch to customize a plan for you.
Take the Quiz