Care Blog
In-Home Care Tips for Parkinson's Disease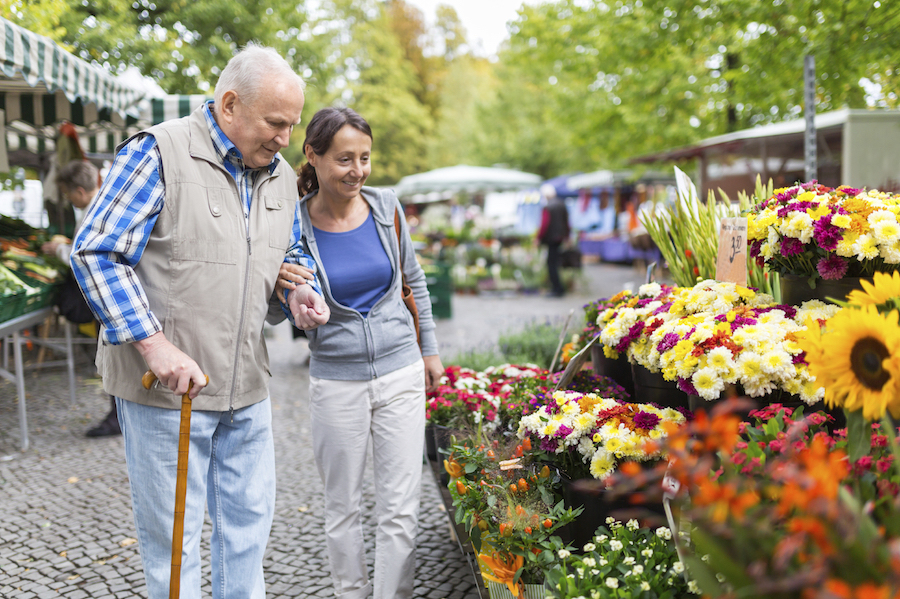 When it comes to Parkinson's disease, many receive the bulk of their care at home from family members and friends, particularly in the initial stages of the disease. As a professional home care company in southern Oregon, we realize firsthand the unique obstacles experienced by family members providing care for someone with Parkinson's disease, and want you to know you're not alone! We're on hand to provide care tips for Parkinson's disease so that you can make sure your loved one receives the very best possible care at all times.
For starters, keep these Parkinson's-specific tips in mind:
Nutrition: A well-balanced diet helps decrease cell loss in someone with Parkinson's. Taking in antioxidants, like those found in blueberries, broccoli, spinach, green tea, beans, and certain kinds of nuts, can also help fight oxidative stress.
Chewing/Swallowing: People with Parkinson's frequently experience problems with chewing and swallowing. Everyone caring for a person with Parkinson's should learn the Heimlich maneuver in case the individual starts to choke.
Fall Prevention: Those with Parkinson's disease may have difficulty walking and balancing, so it's crucial to modify the home environment in order to lessen the risk of falling. Installing items like customized toilet seats and grab bars where appropriate, and getting rid of obstructions throughout the house such as doorsills and throw rugs, is a good place to start.
Anxiety and Depression: Overcoming depression and anxiety is a large component of the Parkinson's challenge. Watch your loved one closely for symptoms of depression, and have him or her diagnosed as soon as possible.
Medications: Parkinson's treatments can have multiple side effects and can impact an individual in different ways. Some medications may trigger hallucinations or nightmares, for example. Make sure your care recipient's medical professional tells you about all the expected side effects of medications so you know what to expect.
We invite you to explore All Care's services to discover how respite care can result in a better quality of life for both your loved one and the family who cares for him or her. By allowing our professional in home caregivers to assist with some of the more mundane elements of caregiving, it enables loved ones to spend more quality time together. Call on us at (541) 857-9195 or contact us online for specialized in-home senior care and or to learn more about our senior services Grants Pass area families trust.
Call Us Today
---
Call us today to schedule a free in-home care assessment so we can help you understand how you or a loved one can have a safe and happy life at home.
Take the Quiz
---
Let us know what kind of help you might need, and we'll be back in touch to customize a plan for you.
Take the Quiz