Care Blog
How Assistive Equipment Increases Safety at Home for Seniors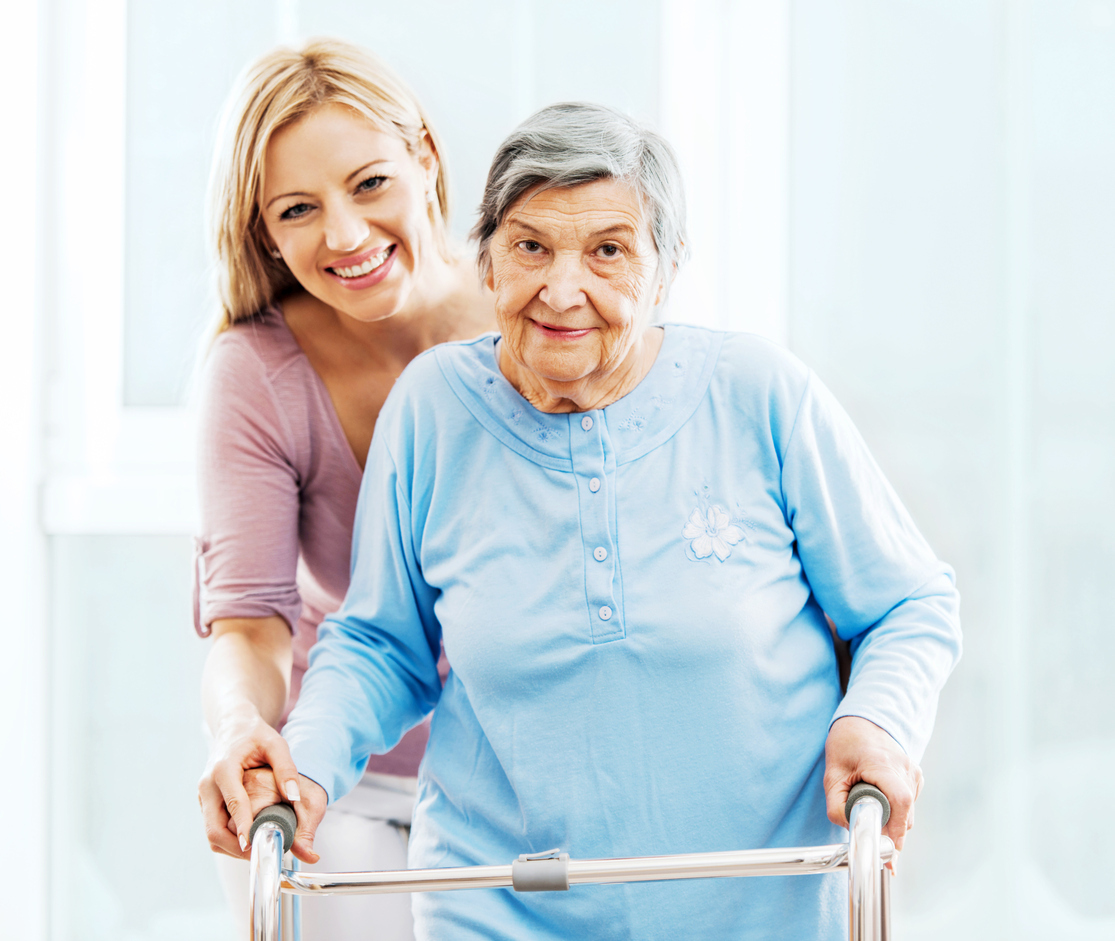 Throughout aging, assistive home care products can make day-to-day life around the home simpler and much safer. There's a wide selection of assistive equipment solutions for home care available today that can improve senior safety and help aging adults remain more comfortable at home. At All Care, the experts in home health care in Grants Pass, OR and the surrounding area, we would like to provide you with some insider tips for picking out and making use of some of the most widely used pieces of home care equipment.
Commodes
A commode can be used instead of both a raised toilet seat and a toilet safety frame, and also has the added benefit of being movable, so can be used separately at a bedside as well.
Recommendations for purchasing:
Try to select one that has non-removable armrests and rubber tips on the legs as opposed to wheels, and check for sturdiness.

Choose a commode that includes both a pail (including a lid) and a sleeve (for use over the toilet).
Rollators
A rollator is a 4-wheeled walker that comes with brakes, a seat, and a basket. Rollators work very well both inside the house and outside, offer seating when the older person needs to rest, and the basket enables users to carry items with them, keeping their hands free to guide the rollator.
Recommendations for purchasing:
Bigger wheels are recommended, as they roll easier on uneven ground and are overall sturdier.

Pick a compact, folding design which can fit in the trunk of a car.

Check the brakes before purchasing to make certain that they are not rigid or challenging to use.

Pick out a rollator with a cushioned seat for additional comfort.

Models that allow easy access to the basket while in the normal walking position are best.
Shower bench vs. shower board
A shower bench is beneficial for seniors who feel unsafe when raising their legs over the side of the bathtub and substantially reduces the possibility of falling when getting in and out of the bath.
The main benefits of shower benches over shower boards are that they include backrests and are height adaptable. Having a taller surface makes getting up from a seated position easier, and backrests offer more support to seniors who tire more easily. Shower boards can also be complicated to fit correctly to a tub.
Recommendations for purchasing:
Select a shower bench that includes a handle and backrest that can be adjusted to fit different sizes and types of tubs.

Be sure to also invest in a high quality hand-held sprayer that connects to the faucet and is convenient to use.
For more guidelines and insight on in-home assistive equipment products, or for home care services to help your loved one enjoy a better quality of life and boost senior safety in the home, contact All Care In-Home Care Solutions online or call us at (541) 857-9195. To see our full service area, click here.
Call Us Today
---
Call us today to schedule a free in-home care assessment so we can help you understand how you or a loved one can have a safe and happy life at home.
Take the Quiz
---
Let us know what kind of help you might need, and we'll be back in touch to customize a plan for you.
Take the Quiz