Care Blog
Promoting Self-Worth and Independence in Seniors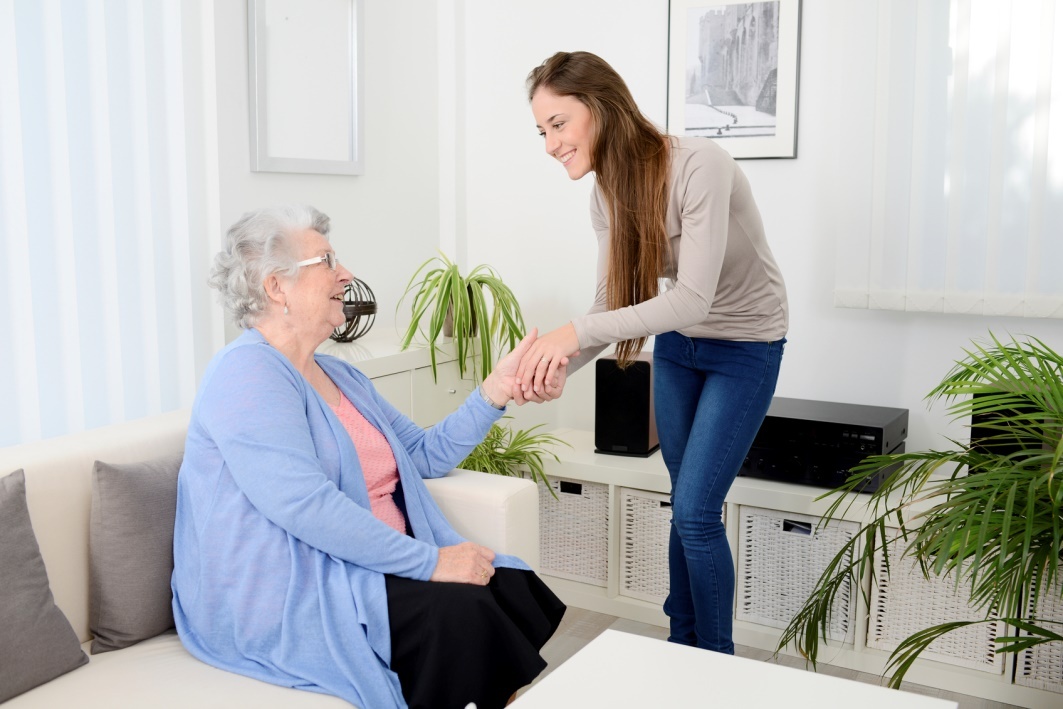 "Hold on - let me help."
"Don't over-exert yourself!"
"You just sit down and rest; I'll take care of that."
How often have we said things such as these to seniors without thinking? We want to do anything possible to assist our older loved ones, to ensure their safety and to look after them in the same way they took care of us when we were children. However, there's a hidden hazard in trying to do too much for older adults and denying them the opportunity to do as much as possible on their own – the danger of damaging senior self-esteem and sense of meaning and purpose in life.
Take, for instance, a senior gentleman who spent his entire life taking care of his family, and now has entered into the early stage of Alzheimer's disease. Given that he has always self-identified as a provider, becoming dependent on another person to provide for him can be quite challenging and even feel demeaning. It's critical to help him preserve the sense of being needed by others, and there are a number of ways to achieve this. Try these guidelines from New Horizons In-Home Care to help promote self-worth and independence in seniors:
Obtain guidance. Being provided with the opportunity to share knowledge and wisdom is a great boost to a senior's self-esteem, and there is certainly a lot we can learn from older adults. Think of small ways throughout the day to ask the older person's advice on how to make a perfect pan of lump-free gravy, how to fix the draft coming in underneath the windowsill, how to soothe a cranky baby, etc.
Find hands-on assistance. As in-home caregivers, it is our responsibility to support seniors with assorted needs, but we also recognize the value of allowing seniors their own tasks and responsibilities. It doesn't need to be a monumental project in order to maintain the feeling of being needed. Be aware of the senior's cognitive and physical limitations, and request his/her help accordingly. For instance, a senior who is in a wheelchair can sit at the table and help with meal preparation tasks, polish silverware, or sort hardware in a toolbox.
Verbally demonstrate your respect. While you may assume the senior knows how you feel, it's a wonderful feeling to be told how much we mean to one another. Take time to point out specific ways the older individual has assisted you in some manner and how much you appreciate that help, from learning to drive a car, to parenting techniques, to the ability to draw or paint or carve wood. Be truthful in your compliments, and speak them frequently, from your heart.
A qualified in-home caregiver, such as those at New Horizons In-Home Care, is adept in sustaining the delicate balance between supplying care for older individuals and boosting their sense of purpose and meaning. Contact us to learn more about our senior care in Eugene and the surrounding areas, or to schedule a free in-home consultation for your senior loved one.
Call Us Today
---
Call us today to schedule a free in-home care assessment so we can help you understand how you or a loved one can have a safe and happy life at home.
Take the Quiz
---
Let us know what kind of help you might need, and we'll be back in touch to customize a plan for you.
Take the Quiz