Care Blog
Salem Area Home Care Helps Seniors Maintain Safety and Achieve Independence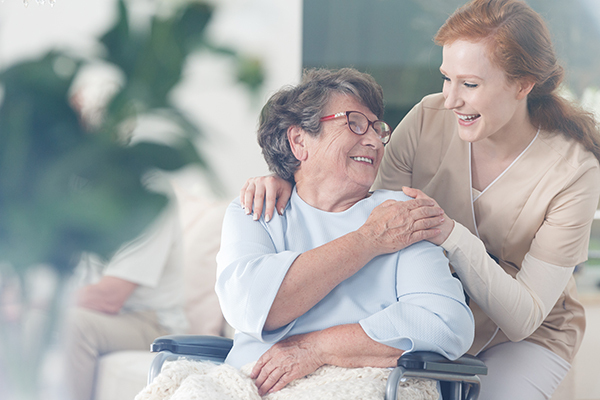 Fairly recently, it seemed there was just no other alternative for older individuals with care needs than to face a move to a nursing home or assisted living facility. And many people presume this is still how it works. And yet, home care services have continued to rise in popularity and availability, and more older individuals are now choosing to age in place at home.
Aging at home allows for the solace of familiar surroundings, liberation from strict schedules, and additionally, as highlighted in Genworth's 2017 Price of Care Survey, home care is generally a more cost-effective solution than care in a nursing home. With New Horizons In-Home Care, our experienced and professionally trained Salem area home care team helps make it conceivable for older adults to age safely and comfortably at home.
To help decide if home care could perhaps be a long-term, achievable choice for a senior loved one, we recommend considering your loved one's level of functionality in the following two areas:
Activities of Daily Living: Activities of Daily Living (ADLs) are activities that we all engage in every day, such as taking a shower or bath, getting dressed, getting into or up out of a bed or a chair, using the bathroom, eating, and walking.
Instrumental Activities of Daily Living: Instrumental Activities of Daily Living (IADLs) can include such tasks as cooking, handling money (writing checks, paying bills), grocery shopping, looking after a home/performing housekeeping (laundry, household chores), taking prescription medications, answering the phone, handling mail and traveling by car or public transportation.
When your older family member is challenged by any activities of daily living or instrumental activities of daily living, explore in-home senior care as an option. At New Horizons In-Home Care, we provide a complete in-home evaluation, and after finding out more about the needs of the senior, we formulate a personalized plan of care to help the older adult remain independent and safe at home.
For the most comprehensive services in home care in Salem and the surrounding areas, call New Horizons In-Home Care at 503-400-3000 in Salem, 541-752-9059 in Corvallis, 541-997-8115 in Florence, or 541-687-8851 in Eugene. Or, contact us online to determine if home care might be right for your loved one. We're pleased to provide an alternative to moving to a nursing home or assisted living facility, helping older adults instead to thrive while aging at home.
Call Us Today
---
Call us today to schedule a free in-home care assessment so we can help you understand how you or a loved one can have a safe and happy life at home.
Take the Quiz
---
Let us know what kind of help you might need, and we'll be back in touch to customize a plan for you.
Take the Quiz