Care Blog
Holiday Tips for Seniors: How to Avoid the "Winter Blues"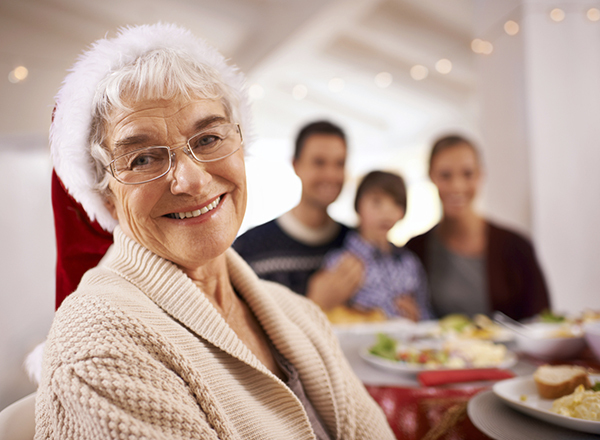 Even though the yuletide season is typically thought of as a time that is joyous, filled with spending time with those who are nearest and dearest and buying gifts, for seniors, it can be anything but merry and bright. A combination of lost loved ones, memories of past holidays, health issues and more can affect seniors with feelings of lonesomeness and depression.
At All Care, we care deeply about helping older adults feel involved in the festivities and to enjoy the holidays to the fullest. These holiday tips for seniors can help the whole family enjoy the wonderment of the holiday season together:
Develop a cookbook with recipes from all family members. Gather all the recipes, and then make copies of your new family cookbook.
Go for a drive to enjoy holiday lights in an old community that your senior family member has memories of.
If your senior loved one has difficulties with moving around to set up holiday decorations, offer to assist! This can be a wonderful way to share memories of past holidays and what different decorations may mean. All Care can also provide assistance with holiday decorating.
For a holiday that is particularly relaxing, schedule time together at a local beauty shop or spa. You could even arrange for a local beautician or masseuse to come to the home if it's possible.
Safety issues may also come into play for your senior loved one, for a variety of reasons: additional fall risks with all of the extra holiday decorations, difficulties with adhering to a prescribed dietary plan, and for those with Alzheimer's disease or other types of dementia, disruption to routine, additional visitors to the home, and intensified noise levels can all cause distress.
Bear the following in mind to be sure your senior loved ones stay safe and content:
Keep decoration safety in mind. Ensure that there are clear walking pathways, and try to use simple, non-cluttered decorations.
Dim lighting can hide things that seniors could possibly trip over, such as extension cords.
Give consideration to designating a quiet area for the senior if the excitement of young children, loud music and activities become overpowering.
Designate someone to be the senior's "buddy" for the day, making certain his or her needs are fully met.
The holidays can certainly be fun and relaxing for all. With just a little pre-planning and additional thought, older adults will enjoy the holidays as much as everyone else, producing new memories that the whole family will enjoy for a lifetime. And, if in the middle of the holiday hustle and bustle you could use the assistance of a professional caregiver, All Care is here to help! Give us a call at (541) 857-9195 or contact us online to learn more about how we could brighten the holidays for you and yours with our home care services in Oregon.
---
Call Us Today
---
Call us today to schedule a free in-home care assessment so we can help you understand how you or a loved one can have a safe and happy life at home.
Take the Quiz
---
Let us know what kind of help you might need, and we'll be back in touch to customize a plan for you.
Take the Quiz