Care Blog
The Best Exercises for Seniors to Improve Health and Wellbeing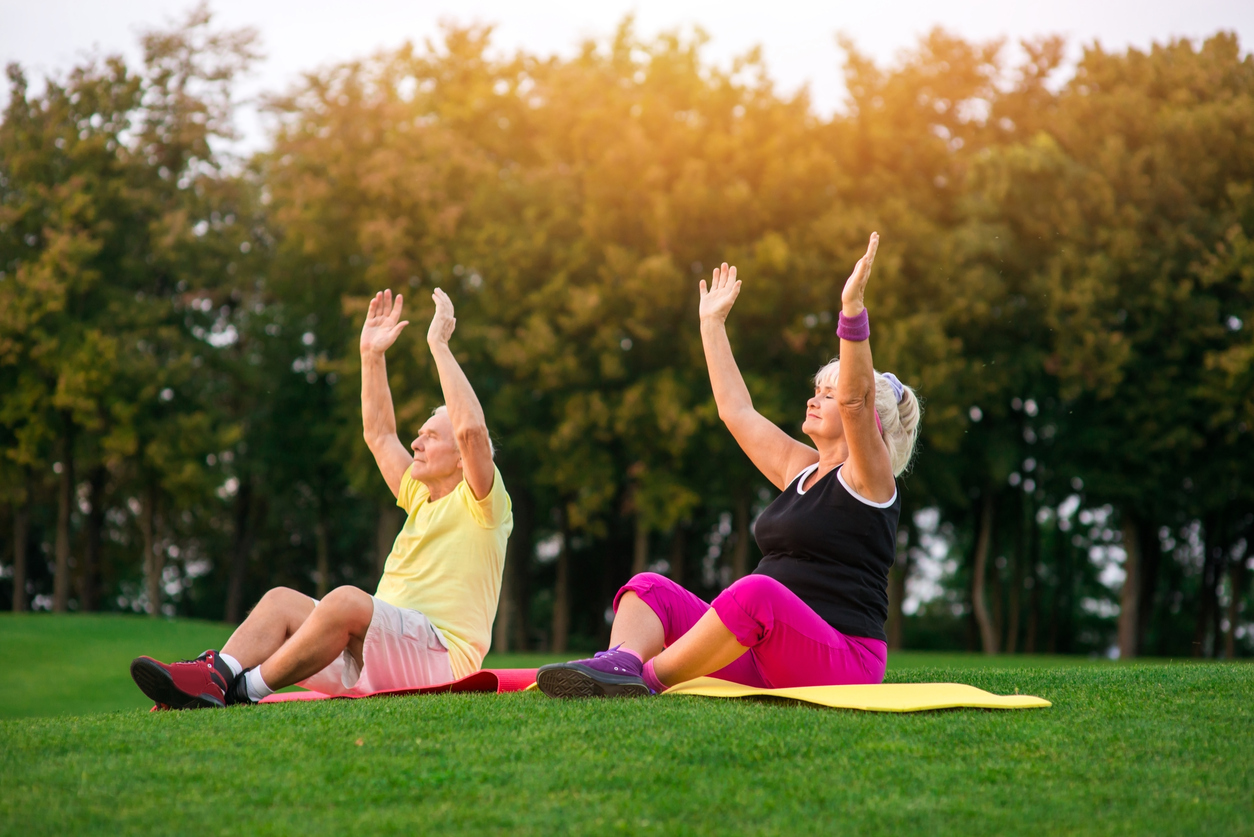 The positive effects of exercising do not abate as we get older, and it's particularly essential for older adults to preserve as active a way of living as possible. Even individuals who are confined to a bed or wheelchair-bound have a full range of possibilities available to strengthen, and develop resistance and flexibility.
The first step is always to check with a physician to get a recommendation on exercise, including a discussion about the most beneficial exercises that fit with a senior loved one's activity level and medical history. Exercising even for as little as several minutes a day, repeated several times throughout the day, can significantly improve a senior's health and wellbeing.
Below are several examples of the best exercises for seniors:
Cardio Exercises: If whole body movements are not possible, exercises from a sitting position are available to develop cardio strength. When possible, effective possibilities include:

Water aerobics or swimming

Dancing

Walking

Tai Chi

Bowling

Resistance Exercises: To build and strengthen muscles, resistance exercises can be done with elastic bands, available in a number of different tensile strengths. The Journal of Gerontology: Biological Sciences reports that even just one day every week of resistance exercise helps aging adults preserve independence and reduce the threat of injury.
Stretching Exercises: Stretching exercises help improve flexibility and range of motion. Look for yoga classes at local senior or recreation centers.
Alzheimer's Exercises: In the first stages of dementia in particular, a variety of exercise methods are available, and with enhanced supervision and some modifications, can be continued as the disease progresses. Since repetition is often comforting to those with Alzheimer's disease, activities including walking, riding a stationary bike, and folding laundry are helpful to both the older adult's physical and mental state.
Motivating a loved one to begin and then stick with an exercise program is integral to success. Try these ideas to make it something interesting that he or she will look forward to:
Join in an exercise program with your loved one. It's always more enjoyable to exercise with a companion.

Incorporate favorite, upbeat music.

Schedule dedicated time each day especially for physical fitness, and make it a priority.

Create incentives or rewards for achieving milestones.
For more resources on helping older adults increase activity levels, contact New Horizons In-Home Care. Our professional home care in Salem and surrounding areas helps improve seniors' health and wellbeing, and we love nothing more than knowing the older individuals in our care are thriving and enjoying life to the fullest! Contact us at 503-400-3000 to learn more about your options for in home care throughout much of Oregon!
Call Us Today
---
Call us today to schedule a free in-home care assessment so we can help you understand how you or a loved one can have a safe and happy life at home.
Take the Quiz
---
Let us know what kind of help you might need, and we'll be back in touch to customize a plan for you.
Take the Quiz