Care Blog
Shake Up Your Family Caregiving Routines with These Creative Suggestions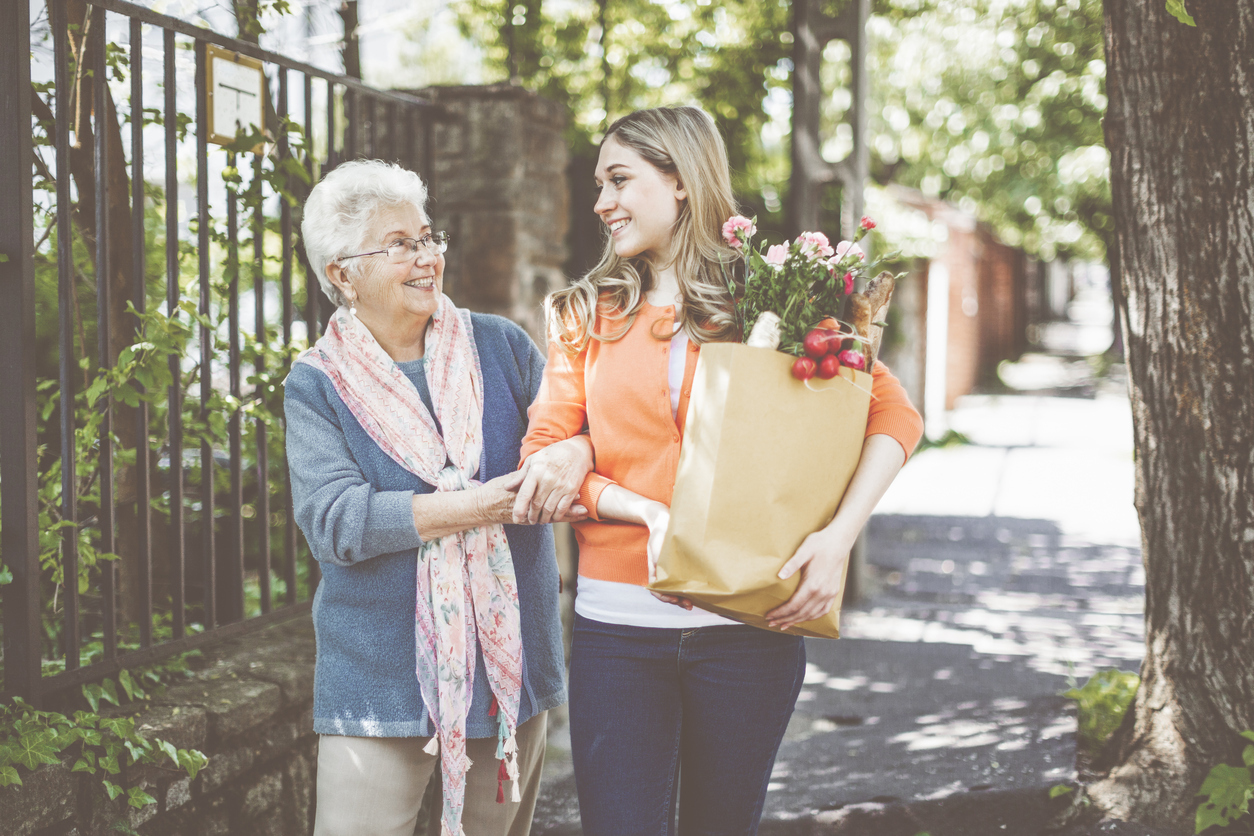 A significant number of people in America find themselves in a position of providing senior care for an older family member, and while serving as a family caregiver is incredibly rewarding in many ways, the day-to-day tasks involved with senior care can become tedious for both the caregiver and the senior. New Horizons In-Home Care, providers of the highly skilled senior care Salem and surrounding area residents need, wants to help you put the fun back in your loved one's daily schedule. All it requires is a bit of ingenuity! Try some of these suggestions to break out of your family caregiving routines and help make daily senior care more enjoyable:
Add Style
These recommendations can add some style and fun to dressing, taking care of laundry, and other tasks:
Ask the senior to assist with laundry (sorting/folding/putting away). Make the most of this time to talk about your day, a television show you both like, etc.

Look at magazines and catalogs and identify fashions you think the other person would look good in.

Make picking out clothes and accessories to wear every day an enjoyable event!
Spice Up Meals
Food is part of our culture, family history and traditions, and is associated with a number of emotions. Make mealtime more fun by:
Involving the older adult in washing/drying dishes.

Inviting the senior to provide assistance in preparing a traditional family dish.

Enjoying meals outdoors when weather allows.
Try Something New
There is always something new to be learned, and there is no better time than today to explore a new hobby or pursue a goal. There are a variety of virtual classes available, with some targeted specifically to older adults and offering reduced (or no-cost) rates. Look for opportunities to learn:
A new language.

How to play a musical instrument.

Skills such as sewing, cooking, gardening, painting – the choices are unlimited!
New Horizons In-Home Care's senior care experts realize that providing care for an older loved one can be both gratifying and daunting, and we want you to know that you are not alone. As top providers of the trusted aging care seniors deserve, our caregivers in Salem, Oregon and the surrounding areas offer friendly companionship, personal care services such as showering, dressing, and grooming assistance, and motivation to participate in a variety of fun activities for seniors.
Contact us at 503-400-3000 to see how our senior care services in Salem or the surrounding communities can brighten up everyday life for your senior loved one.
Call Us Today
---
Call us today to schedule a free in-home care assessment so we can help you understand how you or a loved one can have a safe and happy life at home.
Take the Quiz
---
Let us know what kind of help you might need, and we'll be back in touch to customize a plan for you.
Take the Quiz