Care Blog
Should Mom Live with You or with Me? Tips for Siblings Navigating Tough Caregiving Choices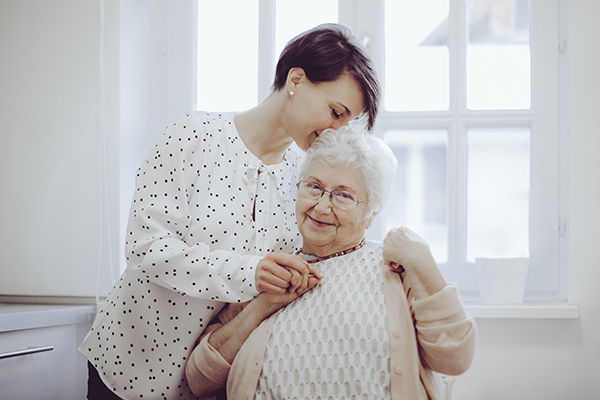 One of the more honorable caregiving choices adult children can make is to offer their home to an elderly parent. Our parents raised us when we were kids, so it's only natural to do the same when it becomes less safe for Mom or Dad to live independently. However, there are a variety of factors to discuss with your siblings before making this decision. All Care, a top provider of senior care Ashland and the surrounding areas trust, defines the essential questions to consider for the best care solution for your loved one:
Do you or one of your sisters or brothers have enough space? If designating a room for Dad will lead to modification of the children's rooms, such as doubling up brothers to share a bedroom or requiring a family member to sleep on the couch, it's important to weigh this disruption against the advantages to the older adult.
Will home modifications be needed? Go for a walk through each person's residence who may be considering moving Mom in, and picture it from the perspective of an older adult. Are walkways clear between the senior's bedroom, bathroom, kitchen, etc.? Are there any tripping risks, such as throw rugs? Will safety devices need to be installed, such as grab bars, a raised toilet seat, or other home medical equipment? Will the older adult need to use stairs? Is the home wheelchair-accessible?
Will someone be at home through each day? Isolation and the potential risks inherent with a senior being alone will be a concern if the other adults in the residence are working outside of the home.
Is the whole family fully on board with the decision? While you may be totally committed to your aging parent's new living arrangements, reluctance or resentment on the part of your spouse can cause tension and relationship problems. Ensure that each of the siblings who is considering making the change has discussed the situation honestly and openly with the other adults in the home before making this decision.
Are you equipped to deal with increasing care needs? While Mom may need just a little extra assistance now, disease progression and the typical frailties connected with aging will alter the amount of care needed over time. Discuss with your siblings possible difficulties in the future, such as incontinence, bathing difficulties, wandering, and falls.
Yet another essential point to consider is the effect that giving up status as "head of the household" can generate, as it is profoundly challenging for some seniors. It will take some advance thoughtful planning to decide how to best help the older adult preserve self-worth, freedom and a sense of control.
If you and your siblings are unclear about your ability to provide the best care for your elderly loved one, another option that may be better for both the older adult and your family is the addition of an in-home care provider, such as All Care. Our skilled caregivers partner with families to see that seniors remain safe and thriving in their homes – whether that requires just a few hours each week of companionship to improve socialization, personal care support for safe bathing and dressing, help with housework and meal preparation, or full-time, live-in care. We offer a free in-home consultation to learn more about the needs of the family and to propose a plan of care to address all concerns. Contact All Care, a top provider of senior care in Ashland and surrounding areas, at (541) 857-9195 to learn about all the caregiving choices available to you.
Call Us Today
---
Call us today to schedule a free in-home care assessment so we can help you understand how you or a loved one can have a safe and happy life at home.
Take the Quiz
---
Let us know what kind of help you might need, and we'll be back in touch to customize a plan for you.
Take the Quiz