Care Blog
Start the Conversation With Older Adults About Needing Help at Home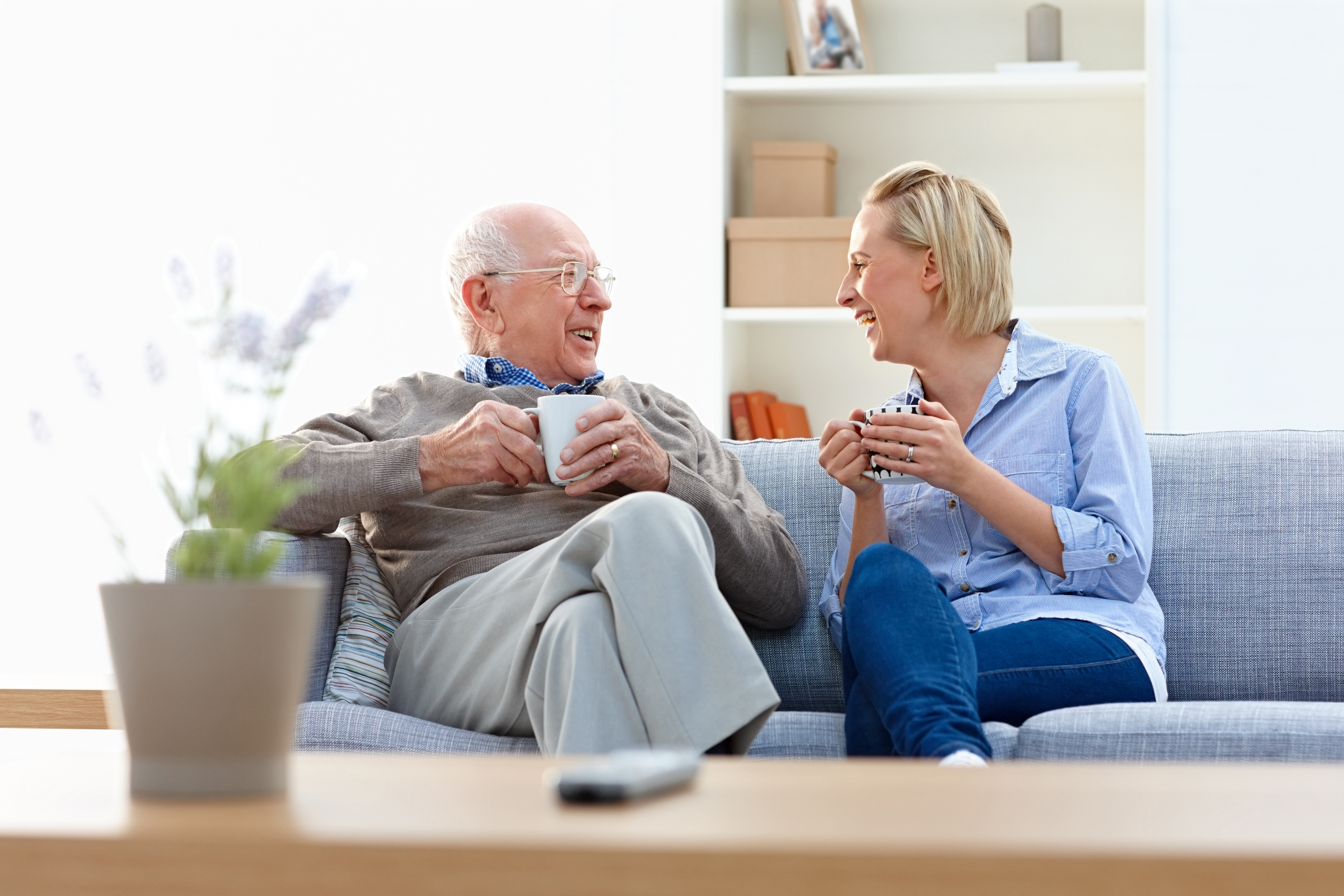 Getting used to the reality that a senior loved one may be needing help at home can be difficult. Even more challenging is speaking frankly about the need for home care with the senior and getting him or her to accept that assistance is needed. If you have spotted changes in your loved one and you're sensing the need to start talking about home care as a possibility for maintaining safety and independence in the home, try these conversation starters to broach the topic in a delicate, non-confrontational way:
If increased frailty is becoming a challenge:
"I love you, Dad, and now that you're living on your own, I'm concerned about your safety. I know someone who can assist us in making the home less hazardous and make it easier for you to get around and stay independent. Can I have her come over to talk with us? It would really put my mind at rest."
If there's a risk of falling or mobility has diminished:
"Since the time that you fell recently, I've been worried about it occurring again. I know someone who can come over and give us suggestions on how to make your home safer and keep falls from occurring. I'd love for us to get together and talk with her and see what tips she has for us."
If decreasing personal hygiene has become a problem:
"I'd love to have someone visit several times a week to assist you around the house. Let's work together to find someone you'd feel comfortable with. We can work with a professional agency to locate someone who shares the same interests as you so you will not only have a little help from time to time, but also a good friend to enjoy time with."
When a senior can no longer drive safely:
"I know that not being able to drive and get out as much as you'd like has been hard. If we hire a home care aide for a few hours several times each week, you could get back to enjoying all the things that you've been missing, like shopping, visiting friends, and running to the store."
Bear in mind that, for many seniors, agreeing to help at home can feel like surrendering freedom, and you may have to have several discussions before a solution is reached. At New Horizons In-Home Care, the best Salem home care agency available, we're available to partner with you and the senior you love to help make life not only safer, but more pleasant and fulfilling as well. Give our elder care Albany experts a call today at 541-687-8851 in Eugene, 541-752-9059 in Corvallis, 503-400-3000 in Salem, or 541-997-8115 in Florence or fill out our online contact form to find out more about how our in-home care services can help your family.
Call Us Today
---
Call us today to schedule a free in-home care assessment so we can help you understand how you or a loved one can have a safe and happy life at home.
Take the Quiz
---
Let us know what kind of help you might need, and we'll be back in touch to customize a plan for you.
Take the Quiz