Care Blog
Staying Connected to your Aging Parent while Caring for Them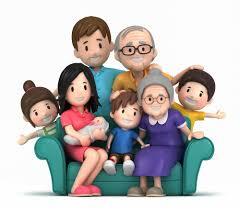 While taking care of an aging parent it can be hard to stay as an adult child while carrying on to a caregiver role. It is important to continue to stay connected as family for the both of you. Ways to make sure you stay connected is by having family meetings, companionship as the main care, education, and communication. Have family meetings to keep the focus on this process being a family matter, it's nice to include all adult children to help reduce stress and getting burnt out for only one adult child. Companionship is a way to take care of your parents and have those great family memory conversations while taking them to appointments and cooking meals for them. Educating yourself on caregiver tips and your loved ones needs can be a great advantage to taking care of your parent, this can help make the care second nature to you and your relationship the main focus. Communication can be done in many ways: in person, video chats, phone calls, texting, snail mail, and more. Whether you are an adult child that is doing the direct care or a supportive adult child from afar, these are all great ways that you can stay connected with your aging parent and being a support system for them.
Call Us Today
---
Call us today to schedule a free in-home care assessment so we can help you understand how you or a loved one can have a safe and happy life at home.
Take the Quiz
---
Let us know what kind of help you might need, and we'll be back in touch to customize a plan for you.
Take the Quiz