Care Blog
After The Loss of A Spouse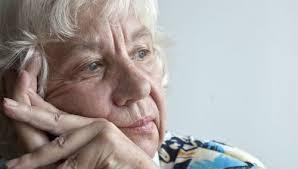 Supporting Seniors After The Loss of A Spouse
As we age, many things can change in our lives - our sight and hearing can go, we lose our dexterity, and we even might begin to lose a lot of our friends and loved ones. Making sure your loved one stays cared for even after the loss of a spouse can be hard, but we have a couple ideas that might make it easier!
Dealing with Loneliness
Loneliness
is one of the main challenges facing seniors that have lost a spouse. Loneliness and boredom can go hand in hand to make depression-like symptoms and deep sadness very prevalent in a senior's life. Keeping a social and active life becomes a really hard thing to make feasible - this is where assisted or independent living can come in handy. The
benefits of moving into a senior living facility
are sometimes outweighed by the negative things that people have heard about them. Most of the time, if you find a
reputable facility
that allows you to tour and meet with the staff and other residents, you shouldn't have too much of an issue. Senior facilities allow your loved one to be as independent or assisted as they desire, and most places already have nursing care and other medical amenities built in. They provide meals, day trips, and other social activities within the building as well. Most also have nice campuses, where you can take a walk around, or feed the ducks at their water feature! Discussing these options with an older loved one that has just lost a spouse might not be a bad idea.
Options Other than A Facility
If a retirement community is not an option for your loved one, either financially, or if they just refuse to move in, a good option is also to get a
smaller home
. Smaller homes have less maintenance work needed to keep them up, and you can also hire a cleaning service to help out when need be. Finding a house close to someone who can help take care of them often is also a good idea, because you won't have to travel far in the case of any kind of emergency. It has also
been shown
that those who own a home and lose their spouse unexpectedly, are more likely to have issues with depression, because they suddenly become isolated, and have all of the pressures of dealing with the home maintenance, but by themselves. Allowing this grief and isolation to fester and grow, is not helpful to anyone in your family, especially your loved one.
Allow The Sadness to Run It's Course
Don't forget, that after the loss of a spouse, the feelings of grief and depression can take a long time to remedy themselves. Each person will deal with loss differently, and just being there for your loved one can go a long way to helping their emotional strength. Some
constructive things
you can discuss with your loved one includes joining a grief support group, meeting with members of your religious community, or talking with a professional counselor. Trying to help your loved one stay social and active is a huge part of their emotional recovery - and sometimes they won't do what they need to without a little push. Make sure to discuss their
options
in an open and constructive way, and honor the decisions that they make - whether it is one you necessarily agree with, or not. Allowing your loved one to take their time and find their own way in their new life without their spouse is very important - but taking what steps you can to make it easier on them is always helpful. By: Jim Vogel of
Elder Impact
Call New Horizons In-Home Care, providers of the best elder care
Albany and the surrounding area
can find, to learn how our home care services can help after the loss of a spouse.
Call Us Today
---
Call us today to schedule a free in-home care assessment so we can help you understand how you or a loved one can have a safe and happy life at home.
Take the Quiz
---
Let us know what kind of help you might need, and we'll be back in touch to customize a plan for you.
Take the Quiz