Care Blog
The Results Are In—Survey Says: Healthy Eating for Seniors Is a MUST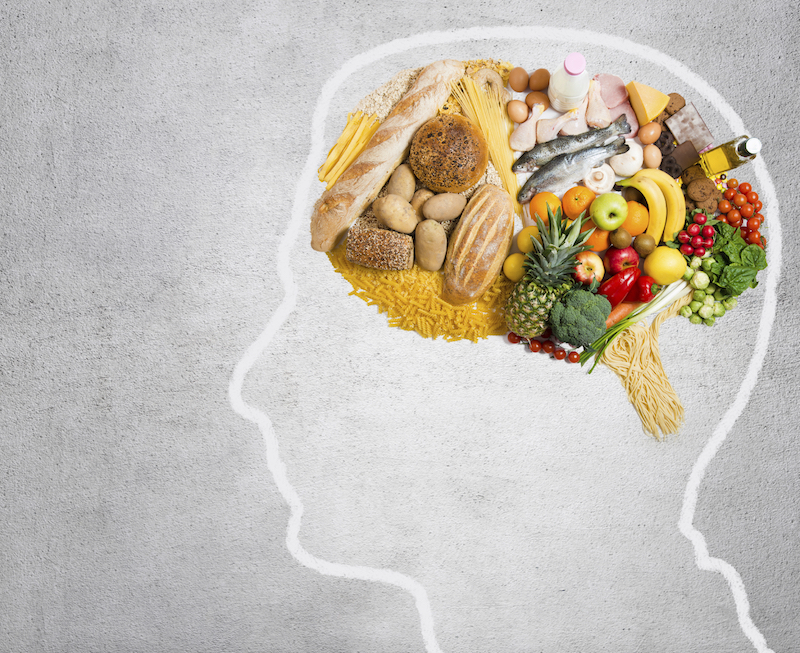 In our previous blog post, we outlined some age-related concerns that can keep older adults from eating well, but what if unhealthy eating habits lead to cognitive impairment? Malnourishment in older individuals is more prevalent than you might think. As stated by the National Resource on Nutrition, Physical Activity, and Aging, up to 35% - 50% of the older residents of long-term care facilities are dealing with malnutrition, and as many as 65% of older adults in hospitals may be malnourished as well.
Malnourished seniors are two times as likely to visit the doctor and three times as likely to be admitted to the hospital. They also experience limited muscle strength and poor healing. On top of that, recent research points to the role of senior nutrition in cognitive problems as well. Healthy Aging and Longevity research shows a startling link between dietary habits practiced during adulthood and age-related cognitive decline and dementia risk.
To decrease the risk of dementia, it's advised that senior adults follow a diet high in fruits, vegetables, cereals and fish, and low in saturated fats.
It's important to know that individuals with diabetes are notably sensitive to the foods they eat. Specifically, a senior with diabetes will be affected by a memory function decline after a meal, especially if that meal includes simple carbohydrates, such as sugar, soda, candy, etc. Though the exact physiological mechanisms causing these dietary effects are not completely known, the modulation of brain insulin is a likely contributor.
Making sensible decisions about your diet today can help reduce the risk for cognitive decline in later years. Take the proactive steps below to help enhance your loved one's nutrition:
Offer nutritious food selections at each meal, such as replacing simple carbs with complex ones (green vegetables, whole grains, beans, etc.)

Maintain a healthy BMI and weight

Manage blood pressure and cholesterol levels

Request help from a dietitian or a professional home care agency like All Care In-Home Care Solutions
For seniors, grabbing a quick snack is often simpler than cooking a healthy meal. All Care In-Home Care Solutions' expert team of caregivers can help make sure that your loved one always has nutritious food in the home. With the assistance of our transportation services, we can assist seniors with grocery shopping (or pick groceries up for the senior), and plan and prepare delicious and nourishing meals at home. Contact us or visit our FAQ page to learn more about our Ashland home health care services and healthy eating for seniors!
Call Us Today
---
Call us today to schedule a free in-home care assessment so we can help you understand how you or a loved one can have a safe and happy life at home.
Take the Quiz
---
Let us know what kind of help you might need, and we'll be back in touch to customize a plan for you.
Take the Quiz