Care Blog
Top Tips to Help Family Caregivers Get More Done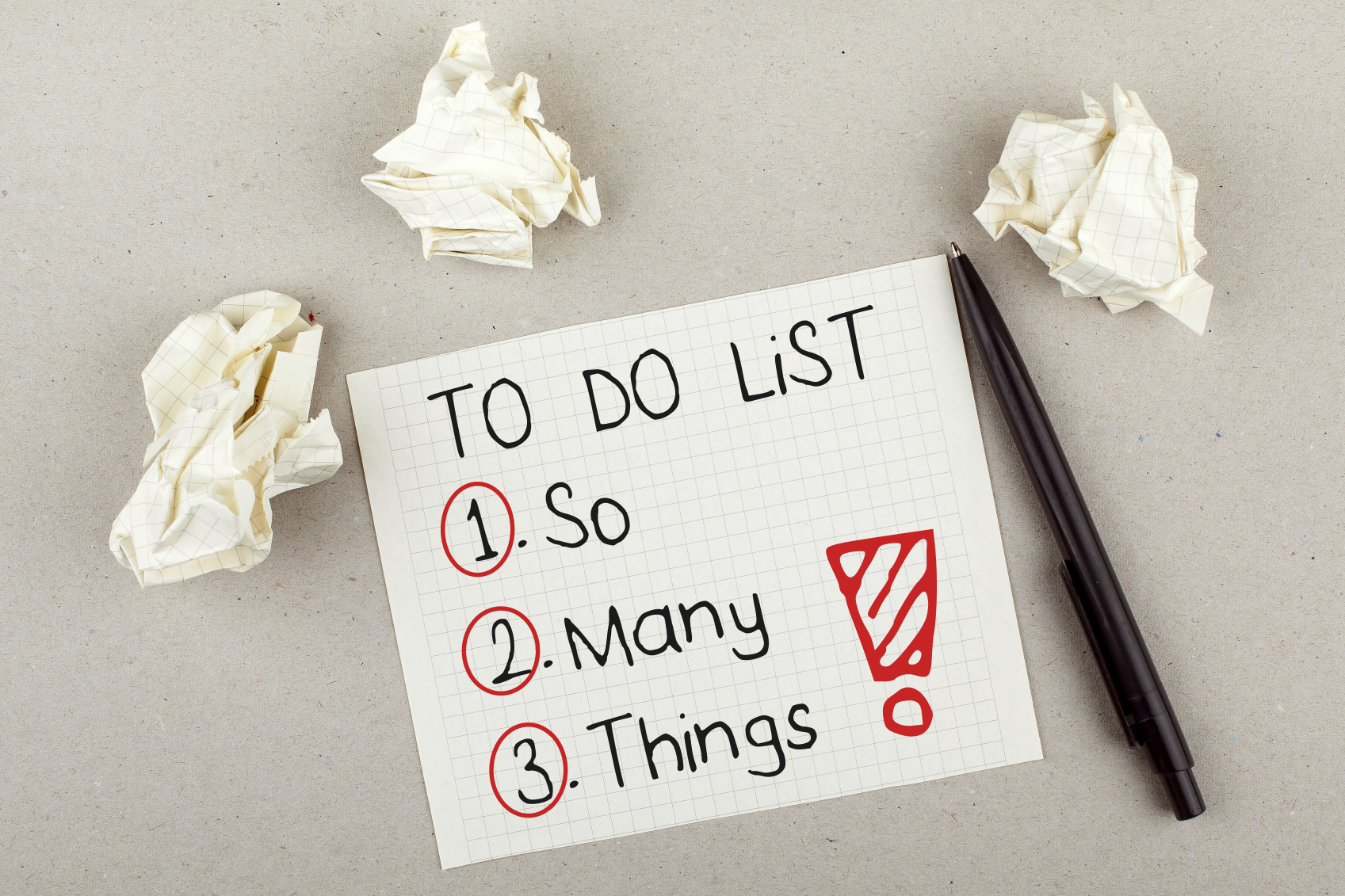 Are your elderly parents in need of help at home? Are you additionally attempting to manage meeting the needs of children and family at home? If so, you are part of the sandwich generation - a demographic of individuals, usually in their thirties or forties, who find themselves responsible for raising their own children and caring for their aging parents. The to-do lists of the sandwich generation are crammed. Numerous family caregivers not only work full time, but are additionally taking kids to multiple activities and in charge of a home on top of their caregiving responsibilities. There are many solutions to support caregivers, however, starting with becoming informed on how to make the circumstances more manageable.
At the risk of placing more on your plate, consider building in these items to your to-do list to help make caregiving more manageable:
Hold a family meeting.
Talk about the many different caregiving jobs that need to be accomplished each day or week. Set mutual expectations of how the many tasks of caregiving will be accomplished.
Get the facts to avoid surprises.
Caregivers should talk to their parents about how they're managing from a financial perspective, what their hopes are for long-term care, and what plans they've made if they become ill or disabled.
Ask for assistance.
This is often the most challenging thing for family caregivers to do, but it is definitely the most essential. You are unable to do everything alone, and that is fine! Call resources like your local Area Agency on Aging, a hospital social worker, a physician, or a church. Also contact a local senior care company, like All Care In-Home Care Solutions, to give yourself a break while making sure your loved one is well cared for.
Above all, bear in mind that you don't have to go it alone. All Care's home health care in Grants Pass, OR and the surrounding areas can help give you the opportunity you need to relax and recuperate so you don't experience sandwich generation caregiver burnout. Whether the need is for just a few hours each week, full-time, live-in care, or nearly anything in between, our compassionate care staff can assist with a wide range of home care needs: personal care, meals, household chores, running errands, transportation, or simply friendly companionship to participate in enjoyable conversations and pastimes.
Contact us today at (541) 857-9195 to learn more about our compassionate and experienced home health care in Grants Pass, OR and nearby communities.
Call Us Today
---
Call us today to schedule a free in-home care assessment so we can help you understand how you or a loved one can have a safe and happy life at home.
Take the Quiz
---
Let us know what kind of help you might need, and we'll be back in touch to customize a plan for you.
Take the Quiz