Care Blog
Top Benefits of Home Care for Seniors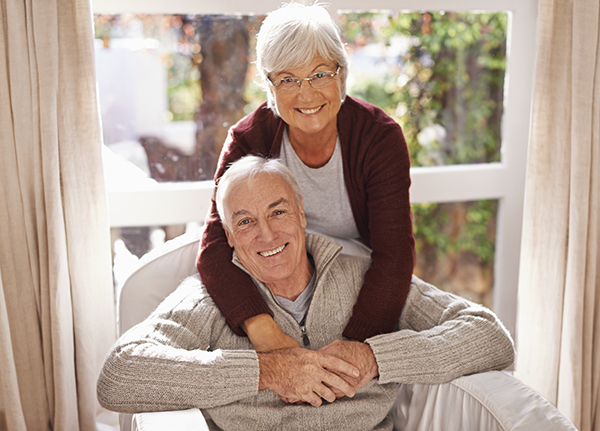 It's an undeniable fact: the vast majority of today's older adults would rather age at home instead of facing a move to a nursing home or assisted living facility. And with reason: home care services enable elderly people to experience safety, while retaining the comfort and familiarity of home and their hometown community. When frailty or chronic conditions cause concerns to arise about a senior's capability to remain safely at home, professional home care agencies, like All Care In-Home Care Solutions, present a viable solution.
For instance, consider these top benefits of home care for seniors:
All in all, home care leads to a greater sense of well-being.
Professional home care offers dignity, independence and comfort for older adults.
Home care stimulates healing. Research has shown that patients heal more rapidly in the home with support versus in a hospital or nursing home; and making use of home care services yields a dramatically lower re-hospitalization rate during recovery.
Home care supports and helps families stay together, enabling them to be more involved in the senior's care.
Home care provides personalized care customized to the needs of the family and the senior.
Elder care services are provided one-on-one, offering more exclusive attention and care than a nursing home or assisted living facility. There never is a need for a senior to wait for his or her turn when care is needed.
A home caregiver can prepare balanced and nourishing meals that appeal to the senior and also monitor the total amount of food consumed.
A tailored daily fitness program endorsed by a physician can be put in place, with the extra security of a professional caregiver being with the senior.
The comfort of the familiarity of home is invaluable, whether that involves simply relaxing in a favorite chair or enjoying a daily cup of cocoa in a favorite breakfast nook.
Home care provides accompaniment and transportation to and from countless medical appointments, social events or errands, allowing families more quality time together in addition to enhanced peace of mind.
All Care's professional care experts provide customized home care services that serve each person's unique needs, making it possible for improved safety and wellbeing, right in the comfort of home. Contact us online or at (541) 857-9195 to request a complimentary in-home evaluation and learn more about our senior services in Grants Pass and the surrounding areas.
Call Us Today
---
Call us today to schedule a free in-home care assessment so we can help you understand how you or a loved one can have a safe and happy life at home.
Take the Quiz
---
Let us know what kind of help you might need, and we'll be back in touch to customize a plan for you.
Take the Quiz