Care Blog
Visiting with Aging Parents for the Holidays? Use This Checklist to Assess Their Safety Level.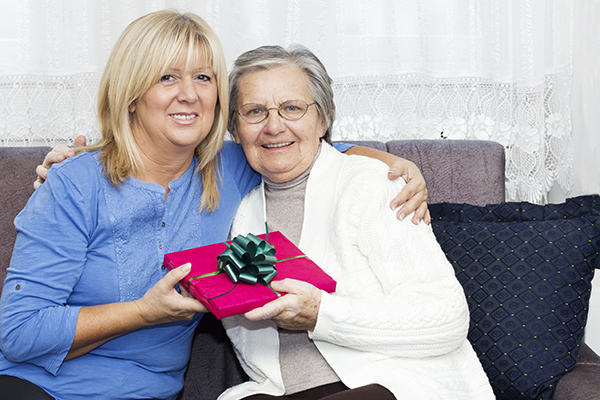 Living across the country from family makes it challenging to visit our older loved ones as much as we'd wish, but when the holiday season arrives, families make an extra effort to spend time with each other – making it the ideal opportunity to appraise a senior loved one's safety and wellbeing. There are many warning signs that aren't noted in weekly telephone calls, email messages, or even through Skype, but which often become very clear when the family gathers together for the holidays.
The experienced home care team at All Care In-Home Care Solutions advocates asking yourself these questions to determine if there are any senior safety risks that will need to be further looked into:
Concerns in the Home:
Do you notice a change in the level of cleanliness of the home?
Are there piles of clutter, like stacks of newspapers and mail?
Are food items in the freezer or fridge and cupboards fresh?
Can you see burn or scorch marks on pots and pans, countertops, or any other locations in the kitchen?
Is the home being maintained at a comfortable temperature?
Personal Concerns:
Has the senior family member gained or lost weight?
Has overall hygiene diminished?
Can you notice any burns, bruises, or other injuries?
Does the older adult seem to be affected by issues with strength or balance?
Are all required medical aids being appropriately utilized and in good order, such as eyeglasses, dentures, hearing aids?
Monetary Concerns:
Are there collection statements, bills that are unpaid, phone messages from debt collectors?
Do statements from the bank include any suspicious withdrawals?
Is the senior family member without any needed essentials?
Is the senior family member getting – and replying inappropriately to – solicitation telephone calls or mailings?
Are there any added names listed on statements from the bank that may suggest potential fraud?
If these or any other warning signs are detected in your aging parents, a necessary starting point is to arrange an appointment with the senior's doctor to deal with any potential health complications. Then, contact All Care In-Home Care Solutions for help in resolving a variety of issues related to aging at home, including meal preparation, light housekeeping, transportation to medical appointments, friendly companionship to protect against isolation and loneliness, and much more.
Serving Jackson, Josephine, and Klamath counties, and throughout Oregon's Rogue Valley, it is the mission of All Care In-Home Care Solutions to keep older adults safe, healthy, and thriving at home. Our care staff are fully screened, interviewed, and background checked to provide peace of mind for the senior's loved ones, and trained and experienced in a wide array of aspects of senior care. Call us at (541) 857-9195 for a free in-home assessment to learn about how we can best meet your loved one's specific needs.
Call Us Today
---
Call us today to schedule a free in-home care assessment so we can help you understand how you or a loved one can have a safe and happy life at home.
Take the Quiz
---
Let us know what kind of help you might need, and we'll be back in touch to customize a plan for you.
Take the Quiz