Care Blog
Know the Warning Signs of Elder Abuse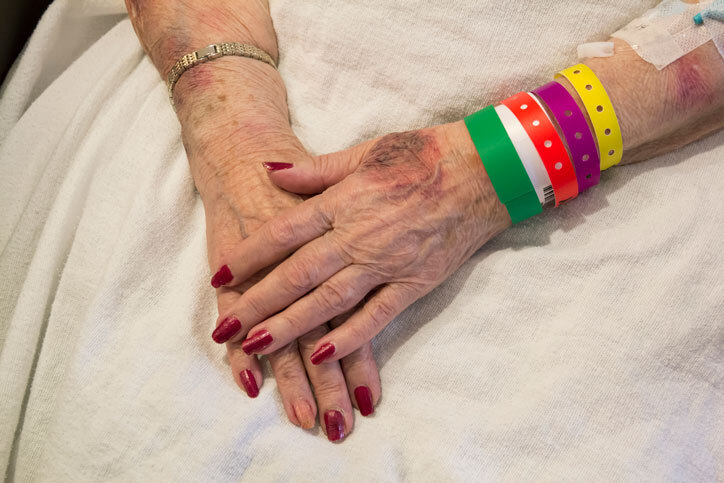 While it goes without saying that abusing an older person is something that would never even occur to most people, it's a tragically common situation in the United States. Elder abuse happens in many forms, from emotional to physical, and it strikes the most frail and vulnerable among us.
Given that elder abuse is typically a silent problem, it's crucial for friends and family members of older adults to be aware of the warning signs of elder abuse in order to protect senior loved ones. Our Klamath Falls senior services professionals have put together a few of the warning signs that may signify elder abuse.
Physical Abuse:
Warning signs of injury such as bruises, welts, or scars, particularly if they are seen symmetrically on two sides of the person's body
Broken bones or sprains
Drug overdoses or regularly missed medications
Cracked or broken eyeglasses
Evidence of being restrained, including red marks or bruises on the wrists
Caregivers refusing to allow the senior to be seen alone
Emotional Abuse:
Controlling tendencies from the caregiver
Shouting at or making threats to the senior
Humiliating or ridiculing the senior
Neglecting the older person
Isolating the older adult from family and friends
Behavior that imitates dementia, such as rocking, sucking, or muttering to himself/herself
Neglect:
Dramatic reduction in weight or malnourishment
Physical complications, such as bed sores, that have not been cared for
Unclean living conditions
Neglected hygiene
Unsuitable clothing or covering for the weather
Dangerous living conditions (no heat or running water; defective electrical wiring, other fire threats)
Desertion of the older person at a public place
The early signs of elder abuse may be challenging to recognize and may appear to be symptoms of Alzheimer's or increased frailty. Additionally, a caregiver who is abusing the older adult might explain signs of abuse away. To help prevent abuse, make sure to visit and call senior loved ones frequently, and watch for any changes in the older person's personality or behavior. If any indicators of elder abuse are noticed or suspected, they need to be reported immediately.
All Care can help families keep their loved ones safe, happy, and healthy. As the preferred provider of Klamath Falls senior services, we can help with in-home care services, including specialized Alzheimer's care, to ensure that older individuals are safe and well cared for. Contact us on line or call us at 541-857-9195 for an in-home assessment to learn how we can help your loved one.
Call Us Today
---
Call us today to schedule a free in-home care assessment so we can help you understand how you or a loved one can have a safe and happy life at home.
Take the Quiz
---
Let us know what kind of help you might need, and we'll be back in touch to customize a plan for you.
Take the Quiz