Care Blog
Warning Signs of Vision Loss in Seniors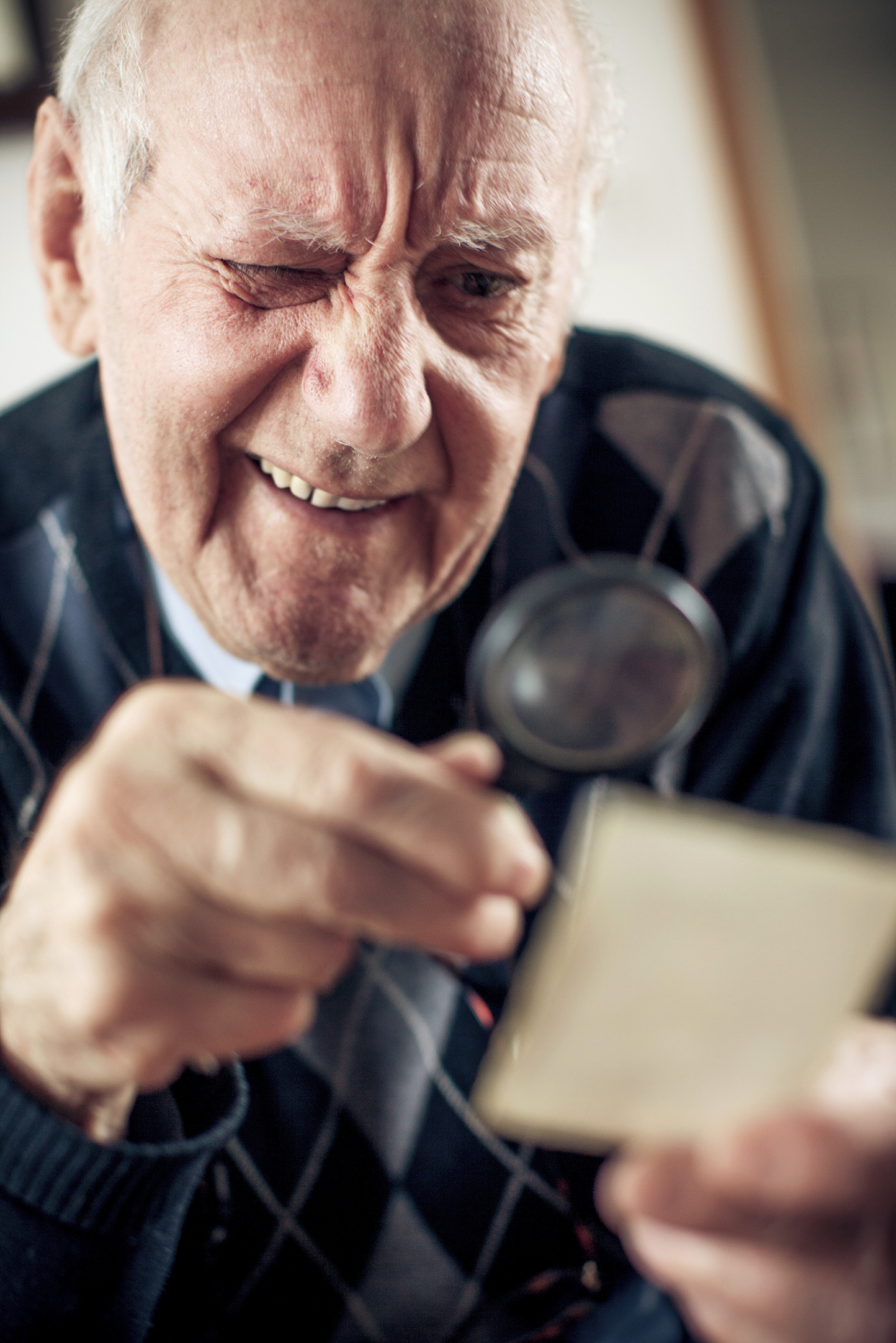 Talking about health concerns is hard for many seniors. They might think their health issues are their own concern and no one else's, or they could be afraid that if they admit to experiencing problems, they might compromise their ability to maintain their independence. This is oftentimes the situation when it comes to vision loss.
A senior who is experiencing difficulty with vision may do his or her best to conceal the issue from family and friends. Because of this, it's beneficial to know how to identify changes in behaviors and physical appearance that could signify the senior ought to make an appointment with his/her doctor or eye care professional. Be on the lookout for these red flags that could be signs of vision loss:
Running into items, stumbling, moving very carefully or touching the wall while walking

Appearing to be visually confused in a familiar place

Under-reaching or over-reaching for items

Stopping certain enjoyable activities like reading, watching television, driving, walking, or participating in hobbies

Tilting the head or squinting to see, or holding reading material closer to the face

Struggling to identify faces, objects or colors

Stains on clothing or outfit color combinations that do not match

Looking for more or different kinds of lighting for reading or other activities

Having trouble cutting or serving food, or knocking over glasses
Also, if the senior complains about the following items, it could be a sign of losing vision:
Pointing out halos or rings around lights, or witnessing spots in front of his or her eyes

Expressing pain in the eyes

Having diminished night vision, double or distorted vision
Losing vision does not have to mean a loss of self-reliance. With a little help from New Horizons In-Home Care and our experts in home care in Salem, seniors with vision problems can continue to safely enjoy all that life has to offer. We offer transportation and accompaniment services, meal preparation, house cleaning, errand-running, and much more, permitting older adults to age at home where they are most comfortable, to maintain the routines to which they're accustomed, and to enjoy enhanced socialization. Contact our compassionate care team any time to learn more about our top-rated home care in Salem or one of these surrounding communities: Eugene: 541-687-8851, Corvallis: 541-752-9059, Salem: 503-400-3000, or Florence: 541-997-8115.
Call Us Today
---
Call us today to schedule a free in-home care assessment so we can help you understand how you or a loved one can have a safe and happy life at home.
Take the Quiz
---
Let us know what kind of help you might need, and we'll be back in touch to customize a plan for you.
Take the Quiz